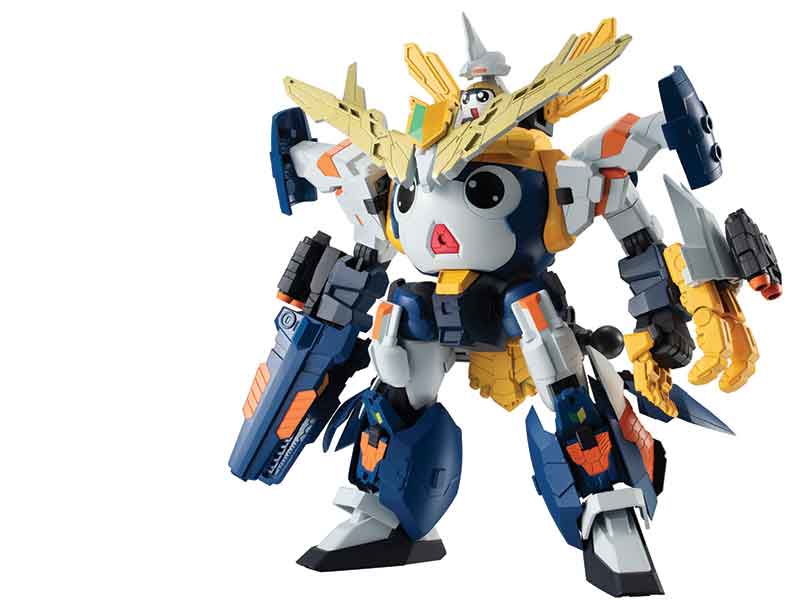 KERORO SPIRITS is an all new action figure series intended for discriminating collectors, dedicated to bringing the latest and greatest toy making technologies to a series long beloved by fans: Sgt. Frog!
Cutting-edge CAD techniques plus the talented eyes of veteran craftspeople combine to create this feature-filled line of classic characters.
TAMAMA ROBO UC includes a broad range of weapons and accessories that can be combined for fun display possibilities. The flying saucer can be detached from the larger mecha.
The set includes:
・TAMAMA ROBO UC, a Tamama figure
・Flying saucer
・Beam rifle
・Armor TS, Armor TN, Missile pods (x2)
・Shield
・Rear slaster unit
・Fin antenna
・Basic connector joints (x2)
Private Second Class Tamama is ranked Private Second Class in the Keron Army's Keroro Platoon. He is the newest member in the planetary invasion troop, and the youngest, still having his tadpole tail and white face.
While usually gentle and cheerful, Tamama can become a vengeful, raving maniac at the drop of a hat. Tamama is prone to fits of jealousy, usually towards anyone who gets near Keroro, especially Angol Mois, who he frequently refers to as "that woman" or "this woman." These negative feelings power his energy beam.
MSRP: $57.00
Release Date: July 14, 2019