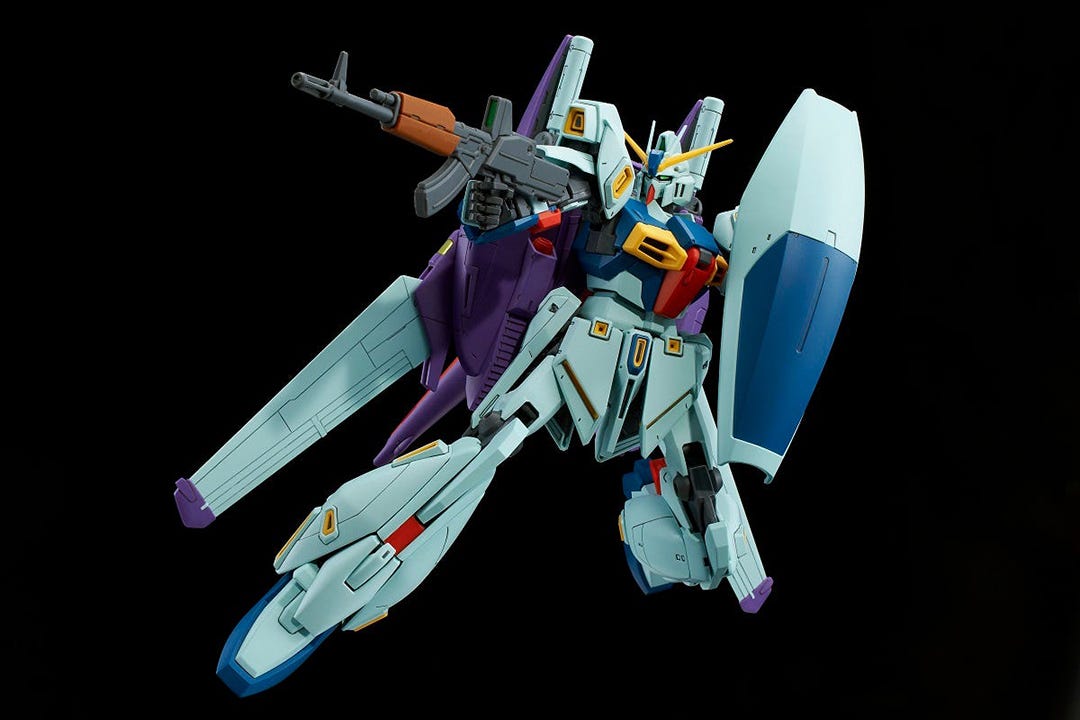 On April 2nd, Premium Bandai USA opened the flood gates on pre-orders to a plethora of Gundam model kits and two Dragon Ball S.H. Figuarts. For the last week we have been excited to share so many amazing model kits that you, the fans, have been screaming for us to carry. Now the wait is over, and the goods just keep on coming. We have five more Gundam model kits to share with you that will be available for pre-order on April 9, via our partners, Premium Bandai USA.
Premium Bandai USA is Bandai's official online store and focuses on high quality anime, video game, and Tokusatsu merchandise. These limited edition and variant products include action figures, model kits, jewelry and an array of other collectibles based on many popular anime and video game properties.
Premium Bandai sells highly sought-after and often exclusive collectibles from various Bandai-owned brands directly to customers. This catalog has been expanded to feature Bandai Spirits' Tamashii Nations' Dragon Ball S.H.Figuarts action figure line and Hobby's catalog of Gundam model kits (GUNPLA), including many rare and limited-edition releases that were, until now, available only to the Japanese market.
Here is a list of the five model kits available for pre-order on April 9, 2020 at 6PM Pacific Time.
LEGEND BB SHINSEI DAISHOGUN
$53.00
This beautiful piece is based on the Mobile Suit SD Gundam series. The model kit comes packed with wings and an assortment of weapons. SD model kits are always fun to put together and the LEGEND BB SHINSEI DAISHOGUN is no exception.
RE/100 1/100 VIGNA-ZIRAH
$50.00
The VIGNA-ZIRAH model kit is taken from the manga Mobile Suit Gundam Silhouette Formula 91 in UC 0123. This mobile suit packs quite a punch and includes a beam rifle, beam shield and beam saber.
MG 1/100 Re-GZ CUSTOM
$65.00
The Re-GZ CUSTOM is part of Char's Counterattack Mobile Suit Variations series. The mobile suit is transformable and so is the model kit! Once you have completed the model, you will be able to convert the mobile suit into its "waverider mode" without changing any parts.
MG 1/100 TENNETH A. JUNG'S GM SNIPER CUSTOM
$50.00
The GM Sniper is part of the Mobile Suit Variations series and comes fully equipped to take on just about any mobile suit in your GUNPLA collection. Going down the list its arsenal includes: L-3 sniper beam rifles, a R-4 beam rifle, double beam gun, hyper bazooka, beam spray gun, beam saber, folding handgun and shield. Who's ready to party?
MG 1/100 GN-X III (A-LAWS TYPE)
$53.00
The GN-X III is a bit of an odd ball when it comes to mobile suits, but that doesn't mean it should ever be underestimated. No sir, the "Jinx Three" is fully loaded and ready for business. The model kit includes a lance, beam rifle, beam saber and shield.