Star Wars fans all over the world are gearing up for the upcoming release of Star Wars: The Rise of Skywalker. The new trailer and a handful of TV spots have caused a whirlwind of theories as to what's going to happen in the movie. Will Kylo Ren get a redemption arc? Will Rey go full on dark side? Will we see a force ghost reunion between Anakin, Luke, and Yoda? Hopefully, fans can come together and enjoy the final chapter in the Star Wars saga.
All this excitement got us thinking about our favorite moments in Star Wars, so we decided to rank them. Keep in mind, this list only includes live-action feature films. We'll have to table the discussion on The Mandalorian, The Clone Wars, Rebels, etc. So, with that said, let's look at our top 10 moments in Star Wars.
#10 Shake it off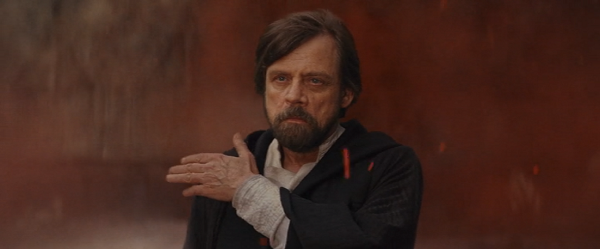 The Last Jedi is arguably the most polarizing film in the Star Wars universe. Love it or hate it, old man Luke found a way onto our favorite moments list. Obviously at the time we didn't know Luke was using the force to project himself from Ahch-To all the way over to Crait. But there was a sense of hope when Luke stepped on the screen. We thought for a moment, that everything was going to okay. Luke is here to save the day. Even Kylo Ren is a little scared and said, "I want every gun that we have to fire at that man." After the dust settles from all the blaster fire, we see Luke alive and well. That moment when he sweeps the dust off his shoulder is gold, baby. Solid gold.
#9 Stay on Target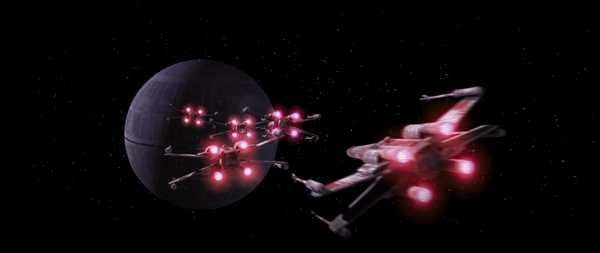 A New Hope was a movie that set itself apart from others in 1977. On