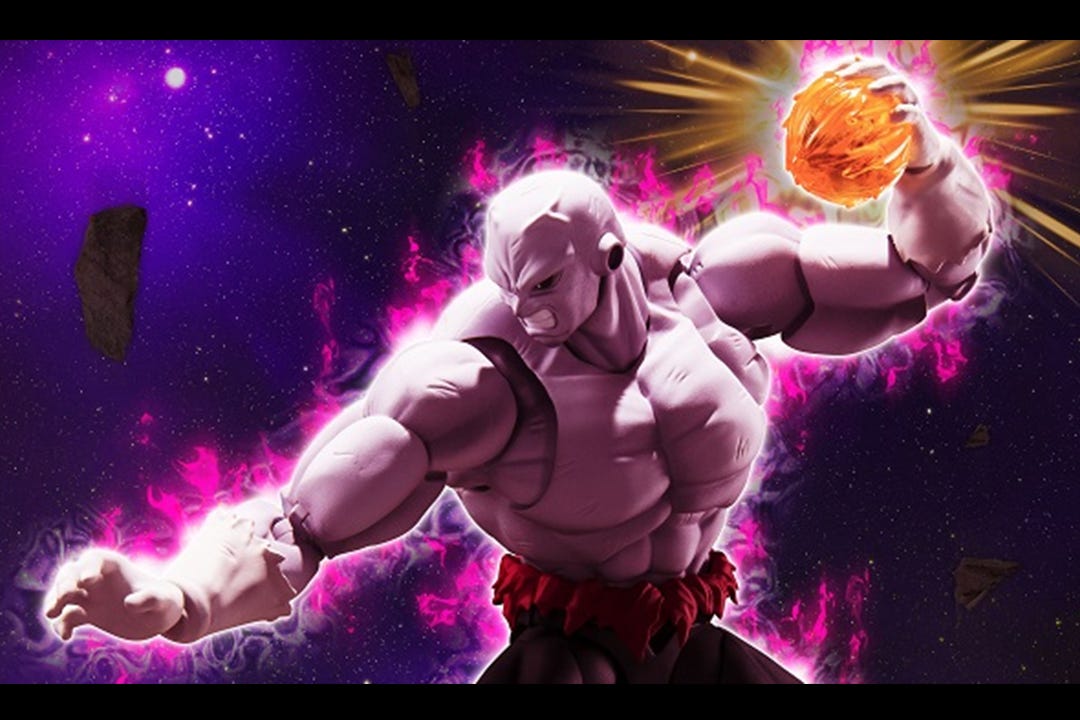 Tamashii Nations has revealed a new addition to their S.H. Figuarts lineup with the Jiren -Final Battle- Version figure. Taking us back to Dragon Ball Super when Goku had the fight of his life against Jiren. The two ascended to another level whilst fiercely coming to blows. Jiren pulled out all the stops, eventually going shirtless (because you know when you take your shirt off you mean business). Goku fought hard to keep up with Jiren's raw power. Ultimately, Goku hit the God breaking limit moments before putting an end to Jiren once and for all. It doesn't get much better than that, folks.
The figure features incredible new sculpting, including an expanded upper torso with visible damage. Afterall, Jiren took quite a beating from Goku. The poor man was punched, kicked, thrown into asteroids and cooked by a Kamehameha. Eek! As with most S.H. Figuarts, the figure comes packed with accessories including three optional head parts, three pairs of optional hands and effect parts. Look for Jiren -Final Battle- available in stores Fall 2020.
Last year Tamashii Nations revealed S.H. Figuarts Son Goku "Ultra Instinct" which can be matched perfectly with this new Jiren -Final Battle- Version. Collectors can recreate the space survival arc of Dragon Ball Super and pose these two figures locked in an epic battle on their shelf. While Son Goku "Ultra Instinct" is sold separately, it's worth noting the figure includes three optional expressions, three pairs of optional hands, a ball effect, and seven light beam effects.
Tamashii Nations has brought Dragon Ball S.H. Figuarts to Premium Bandai USA. Most notably the Zamasu figure, which is exclusive to the U.S., along with a new SUPER SAIYEN GOD SUPER SAIYEN VEGITO -SUPER- figure. Both are available now for pre-order through Premium Bandai USA. Order today!