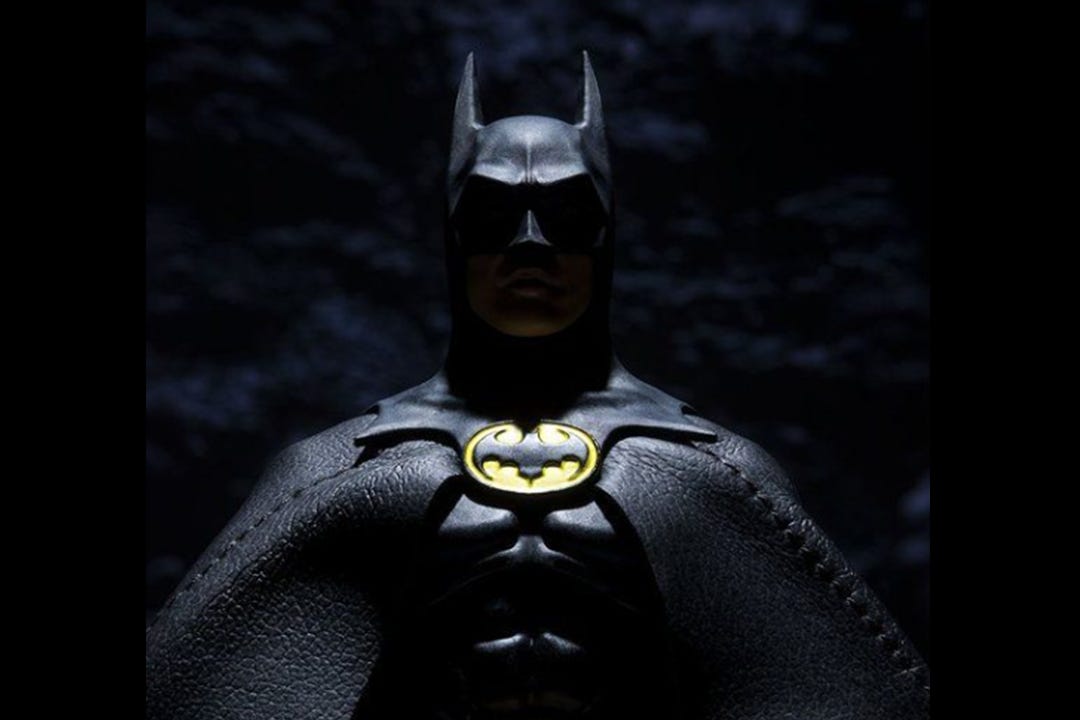 Today Tamashii Nations unveiled a new S.H. Figuarts Batman (1989) version. The reveal comes after a few hints on social media last week, but eager fans were quick to guess their favorite caped crusader was returning to the SHF figure line. This version of Batman gets the nostalgia juices flowing like a mighty stream. We 80's and 90's kids often argue tooth and nail that Michael Keaton is the best Batman. Now we can have a figure to celebrate our Batman and the legend of Keaton shall remain intact.
The figure is set for a September release in Japan and is expected to arrive here in the U.S. sometime in October 2020. The current exchange rate suggests the retail price will be around $68 USD when it arrives here stateside.
"Where does he get those wonderful toys?" -Joker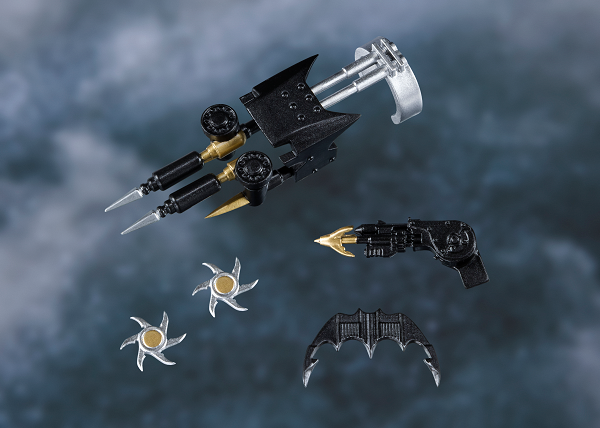 First, let's talk about the suit and its uncanny likeness to the Batman (1989) film version. The cowl completely covers Batman's neck just like in the movie. Obviously, this was Bruce's first design choice and didn't factor in having to move his neck during combat, or day to day routines. Later designs opted for neck movement to make things a little easier on our dark and brooding hero.
Next let's talk about that cape. The stitching and fluidity look as though it will do just about whatever you want it to while posing the figure. The images posted in the gallery below have the cape draped over figure's shoulders and tucked behind the arms. Either way, it's going to be great for posing and photography.
Lastly, we have the accessories and Batman has never had a shortage of cool gadgets and gizmos. The figure comes packed with a zipline gauntlet (with movable gimmick) grappling gun, batarang, two shuriken, replacement hand and expression parts. He's going to need a bigger belt...
Check out the image gallery below for a closer look.
Which DC figures would you like to see next? We wouldn't mind an "Art House Joker" from Batman (1989). Especially if it included interchangeable faces such as the tan makeup and splashed water face exposing his identity. Share your thoughts in the comments below.
Follow us @BluefinBrands on Facebook, Instagram and Twitter for announcements, news and giveaways.