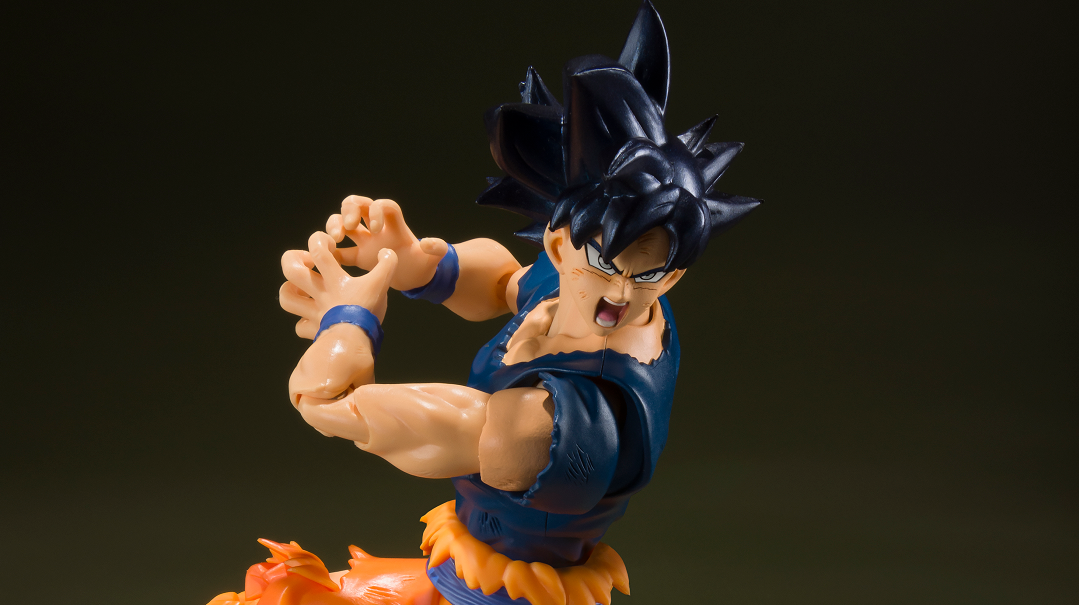 Tamashii Nations has finally revealed their 2020 Exclusives during the inaugural Funimation Con being held this weekend, July 3-4, 2020. The weekend-long streaming event is celebrating anime with fun collectibles, guest panels, videos and of course, wicked fandom. Folks from all around the world are encouraged to join in the festivities and that includes us. For we here at Bluefin are incredibly excited for this year's Tamashii Nations Exclusives, which include Godzilla, SHF Son Goku Ultra Instinct, Android 17, Android 18, FiguartsZERO Broly and Vegito, and a special Tamashii Stage for your new Figuarts.
Each of these Tamashii Nations Exclusives will be available for pre-order through Premium Bandai USA, beginning July 16, 2020. Be sure to mark your calendars, set an alarm and tell your friends. You won't want to miss out on these guys. UPDATE: The original post made reference to free event SWAG with preorders. At this time we are unsure if that will be a possibilty, and have removed it from this post. We will update this post once we get new information. FINAL UPDATE: Free Event SWAG will not be available or included with the -Event Exclusives-.
S.H.Monster Arts GODZILLA (2019) -Event Exclusive Color Edition- $88.00
S.H.Figuarts SON GOKU Ultra Instinct "Sign" -Event Exclusive Color Edition- $60.00
S.H.Figuarts ANDROID 17 -Event Exclusive Color Edition- $50.00
S.H.Figuarts ANDROID 18 -Event Exclusive Color Edition- $50.00
FiguartsZERO SUPER SAIYAN BROLY -THE BURNING BATTLES- -Event Exclusive Color Edition- $90.00
FiguartsZERO SUPER SAIYAN GOD SUPER SAIYAN VEGITO -Event Exclusive Color Edition- $70.00
TAMASHII STAGE DRAGON BALL -Event Exclusive Metallic Color Edition- $49
Convention season is upon us and although the focus has shifted to a digital space, we still want you, the fans, to be able to experience the awesomeness of community in our beloved anime culture. Throughout the year, you will see new digital events with panels, live-streams, and figure reveals coming in new and exciting ways. We are honored to be part of that experience with you and look forward to more digital events in the future.
Follow us @BluefinBrands on Facebook, Instagram and Twitter for announcements, news and giveaways.