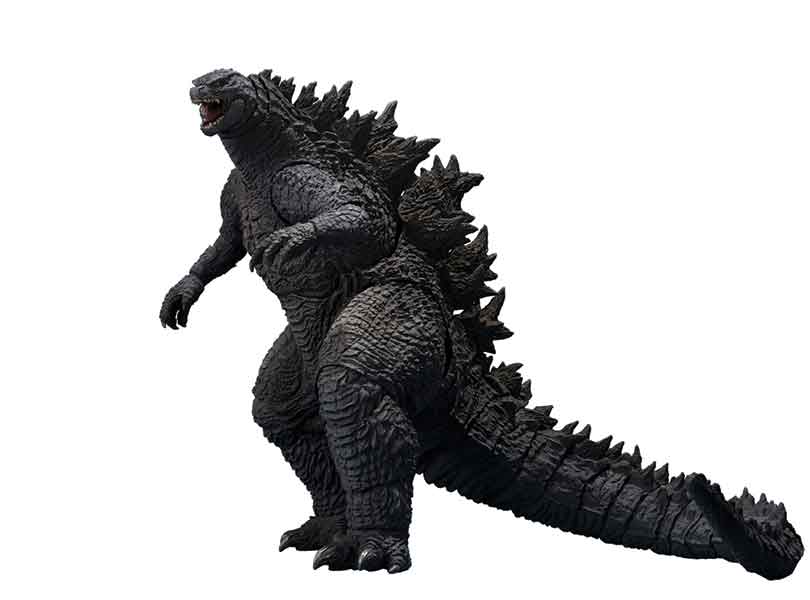 The titanic kaiju as seen in the 2019 film makes his debut, with all of the quality and detail you've come to expect from S.H.MonsterArts. It even includes effects to let you re-enact the dramatic scene from the preview in which he shoots his breath skyward! Based on the same 3D data used in the film itself, and overseen by the legendary sculptor Yuji Sakai, it features accurate proportions, details, and coloration. It is designed to capture classic poses like the one seen on the poster! This is an epic new release in an epic figure series. The set includes the Godzilla figure, fire-breath effects, and stands for the effects.
The Movie:
Godzilla: King of the Monsters
Members of the crypto-zoological agency Monarch face off against a battery of god-sized monsters, including the mighty Godzilla, who collides with Mothra, Rodan, and his ultimate nemesis, the three-headed King Ghidorah. When these ancient super-species-thought to be mere myths-rise again, they all vie for supremacy, leaving humanity's very existence hanging in the balance.
Release date: May 31, 2019 (USA)
Director: Michael Dougherty
Budget: 200 million USD
Film series: MonsterVerse
Based on: Godzilla, King Ghidorah, Mothra, Rodan; by Toho
MSRP: $70.00
Release Date: June 14, 2019