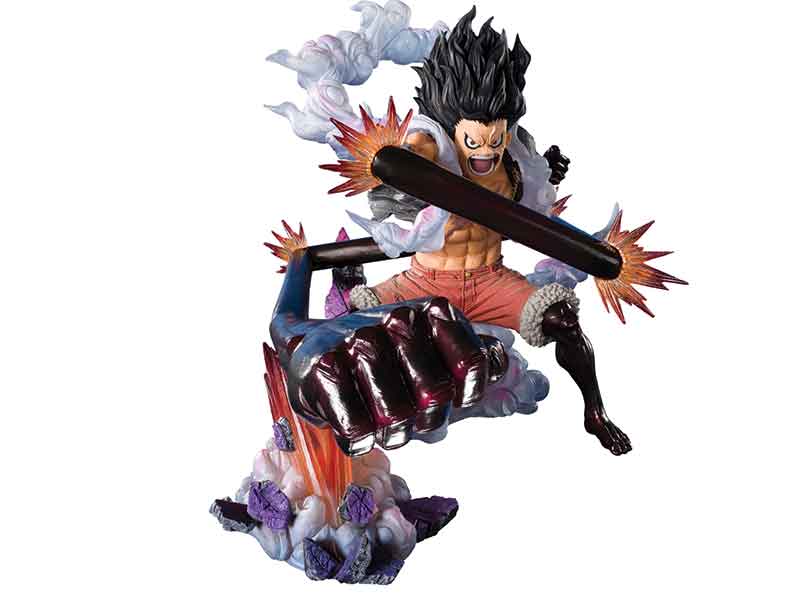 From the CHOGEKISEN: EXTRA BATTLE series comes Monkey D. Luffy in Gear Fourth form! Translucent parts are used to heighten the impact of this dynamic fixed-pose figure. It was carefully sculpted and engineered to capture all of the on-screen action in an incredible, immersive display. The climax of Luffy's long battle with Katakuri takes form on your tabletop! The set includes a stand.
Monkey D. "Straw Hat" Luffy is a fictional character and the main protagonist of the One Piece manga series, created by Eiichiro Oda. Luffy made his debut in One Piece chapter #1 as a young boy who acquires the properties of rubber after inadvertently eating the supernatural Gum-Gum Fruit.
Gear Fourth is a technique first seen in Luffy's battle against Donquixote Doflamingo. It was developed by Luffy during his training on Rusukaina.
MSRP: $65.00
Release Date: June 14, 2019