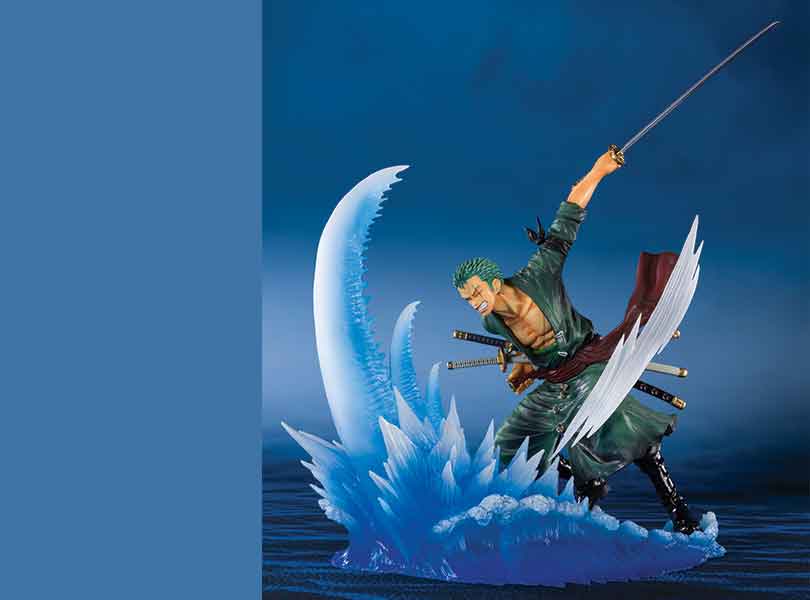 The fearsome Roronoa Zoro joins the series with translucent parts to accentuate his thrilling pose. The set includes a stand. The EXTRA BATTLE series delivers incredible displays with dynamically fixed-posed figures!
Roronoa Zoro, also known as "Pirate Hunter" Zoro, is the combatant of the Straw Hat Pirates and a former bounty hunter.
He was the first member to join the crew, and, to date, is considered the largest threat and most dangerous member in it after Luffy. His fame as a master swordsman and his great strength, along with the actions of his captain, sometimes led others to believe he was the true captain of the crew before he obtained his first bounty, while a few people believe him to be the first mate.
MSRP: $60.00
Release Date: May 2019