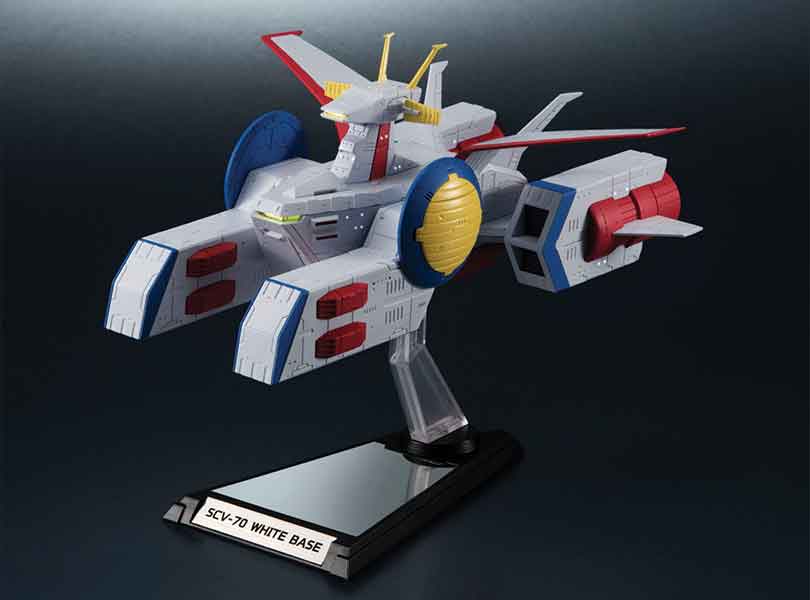 Measuring in at 155mm long, it features accurate coloring and the engines, bridge, and launching decks are illuminated. The launching decks even feature realistic detail!
The set includes a stand, main cannons, mega particle cannon parts (L/R), bottom cover parts, catapult hatches (open) x2, Gunperry storage parts, a set of Mobile Suits, and custom fittings. Requires 3 LR41 batteries (test batteries included).
As a member of the Pegasus-class assault carriers developed as part of Operation V, the White Base's primary function was to carry and support mobile suits. For that purpose, the White Base had two hangars, each with a launch catapult, that could each load three mobile suits for a total of six. Additionally, the White Base could carry several support craft such as Core Fighters or Core Boosters to supplement and support its mobile suits.
MSRP: $80.00
Release Date: May 2019