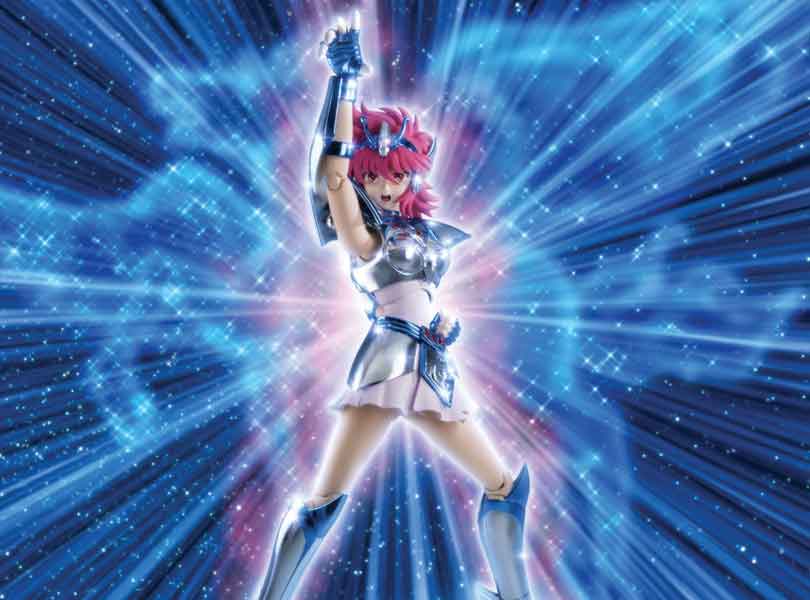 From the animated side-story comes the powerful and beautiful EQUULEUS SHOKO! The figure was made with all the detail and care you've come to expect from the Saint Cloth Myth series, highly posable and beautifully finished.
The set includes:
Equuleus Shoko
Cloth set
Optional forelock part
Two optional faces
Three pairs of optional hands
Frame for display in "object" mode.
Shō is the Saintia of the Equuleus Constellation and main character of the spin-off manga Saint Seiya - Saintia Shō. Her full name is Shōko and she is the younger sister of the previous Equuleus Saintia, Kyōko. She is the potential host of Eris, the Goddess of Discord.
MSRP: $85.00
Release Date: June 14, 2019