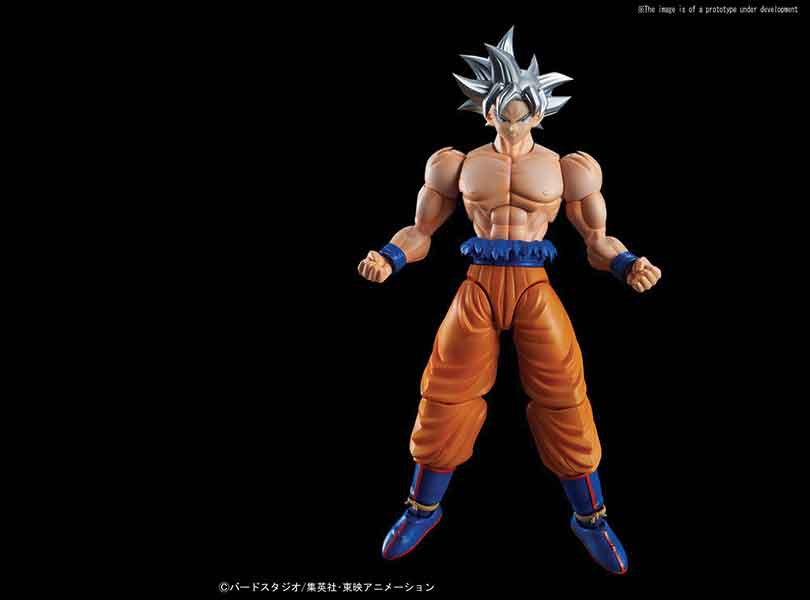 Goku's most powerful state, Ultra Instinct, joins Figure-rise Standard! His extremely muscular body under his Gi has been faithfully recreated along with the shredded uniform that flaps above his waist belt.
The iconic silver hair and face are molded in multiple sections of plastic that reduce the need for painting, but still allow for a sharp sculpt.
Includes multiple hand parts, interchangeable faces such as the clenched teeth expression in his fight with Jiren, and Kamehameha effect parts. Runner x7, sticker, instruction manual.
When Goku enters this state, his hair is slightly spikier and more solid, with oftentimes having loose strands. His eyes take on a more stern, defined shape, sporting silver-colored irises and visible pupils. He also gains a complex silver, purple and blue aura consisting of rippling, fire-like energy, complete with sparkling particles traveling upwards much like Super Saiyan God before it.
MSRP: $32.00
Release Date: January 2019