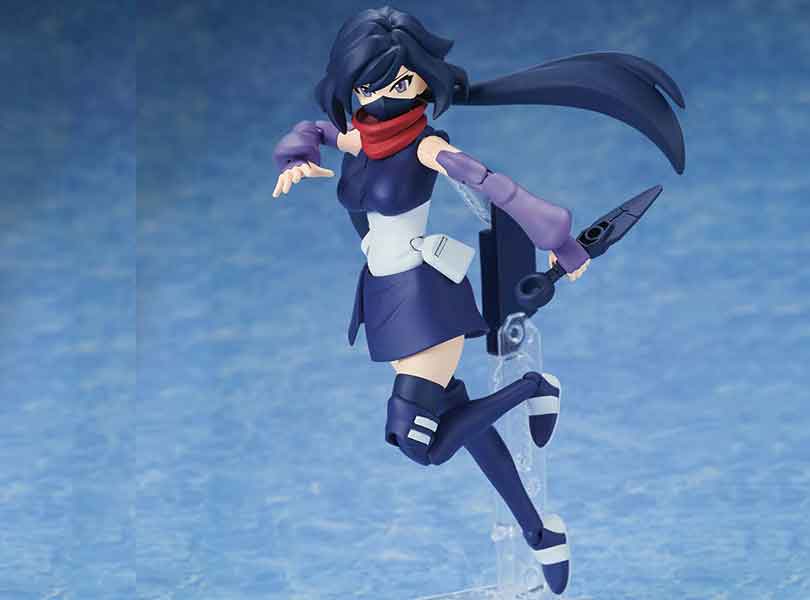 Ayame one of the female characters from "Gundam Build Divers" joins the Figure-rise Standard line! Her ninja costume allows for expressive poses.
Includes 2 kunai! 3 facial expressions that can swap out are included along with her primary masked form. Also includes stand. Runner x 16, stickers, water slides, instruction manual.
Aya Fujisawa (commonly called Ayame) is a character who appears in the Gundam Build Divers television series. She is the builder and pilot of the RX-Zeromaru.
Ayame first met Riku and his teammates in the desert, and gave them a ride to the Perisia Area. Later on, she joined Riku's Build Divers force as a undercover spy. During the Coalition of Volunteers assault on the base of the mastermind behind the Break Decal, Ayame was ordered by the mastermind to attack Riku, who was getting close to the mastermind's location with Sarah's help
MSRP: $26.00
Release Date: March 2019