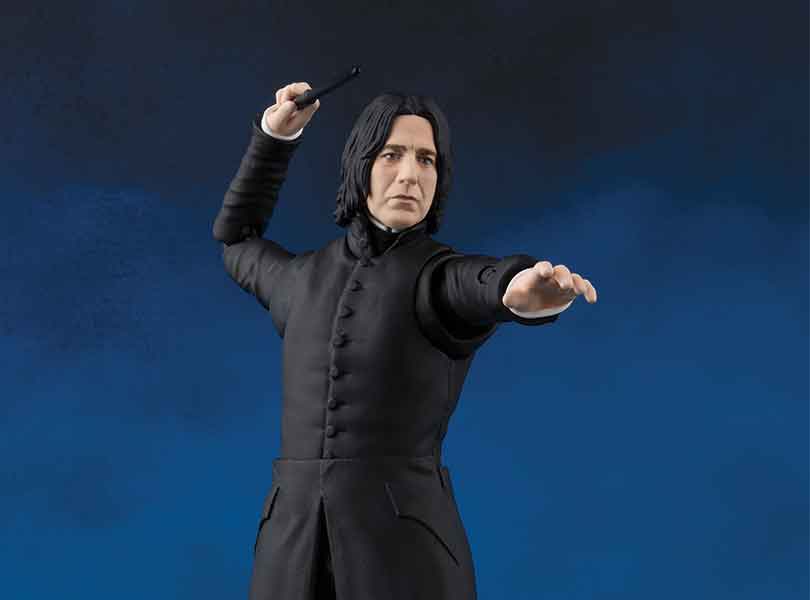 This cold and skillful wizard represented Harry Potter's nemesis early on in the series -- now Severus Snape joins S.H.Figurarts!
Based on digital data, it is faithfully colored to capture all of his on-screen menace and charm.
The set includes the Severus Snape figure, two pairs of optional hands, an optional face, and a wand.
Severus Snape was born 9 January, 1960 to Eileen Prince, a pure-blood witch, and Tobias Snape, a Muggle, making him a half-blood wizard. Severus, whose father was neglectful and possibly even violent, began to identify with his mother's family and created a secret nickname from his mother's maiden name, calling himself the "Half-Blood Prince". His unhappy relationship with his father may have been the origin of his disdain for Muggles. It is implied that Severus was friendless and uncared for by his parents. This lack of care largely shaped Severus's bitter disposition and cruel behavior later in his life.
MSRP: $60.00
Release Date: June 14, 2019