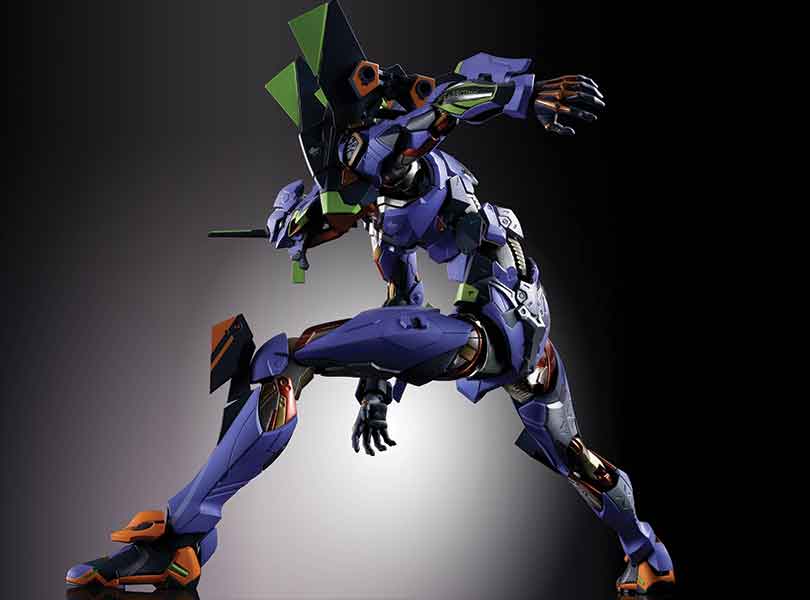 Honyaku Karakuri C-3PO
Sculpted by the legendary Takayuki Takeya, this totally original take on the classic Star Wars droid re-envisions C-3P0 as a clockwork-driven translation automaton. Eyes and mouth are movable. The set includes two pairs of optional hands and a fan.  This is a must have for any Meisho Movie Realization collector or Star Wars fanatic. You will definitely have a one of a kind collection with this piece in it.
MS-06R-1A ZAKUⅡ High Mobility Type ~Black Tri Stars~ ver. A.N.I.M.E
The popular Mobile Suit Variation design joins the ver. A.N.I.M.E. series! The Zaku II High Mobility Type in Black Tri Stars livery portrays the legendary machine as it appeared in the early phases of the One Year War, where it racked up victory after victory and earned great fame for its pilots. Includes abundant option parts, letting you display three (each sold separately) side by side to re-create the team. Accessories include four pairs of optional hands, a prototype Giant Bazooka, an optional head, a Zaku machine gun, a Bazooka holding hand, a hand storage deck, a Heat Hawk, a retracted Heat Hawk, six curved thruster effects, four straight thruster effects, and a Bazooka mount.
EVA-01 Test Type "Neon Genesis Evangelion"
The designer of Evangelion, Ikuto Yamashita, has joined forces with Bandai to create this METAL BUILD edition of the famed character, capturing its steel-and-muscle appearance like no other figure has before. The body features diecast metal parts and chrome plating for a luxurious weight and finish. Re-designed from the ground up, this incredibly posable portrayal of the EVA-01 is packed with visual detail and play value. The set includes four pairs of optional hands, a Progressive Knife, a Magoroku Exterminate Sword, a Pallet Rifle, a handgun, a Pallet knife full option, an umbilical cable, a mounting joint, an optional head with goggles, shin armor, a support rod, and a display stand with cage.
GX-85 Titanus "Mighty Morphin Power Rangers"
"I call on the power of Titanus and the Ultrazord!" The "TITANUS" from Power Rangers Legacy joins the Soul of Chogokin series, with all of the details and play value you've come to expect! The neck is freely posable, with movable cannons. It can be displayed with Soul of Chogokin GX-78 Dragonzord and Soul of Chogokin GX-72 Megazord! The set includes the figure, tail cannons (left and right), neck parts, and chain parts.