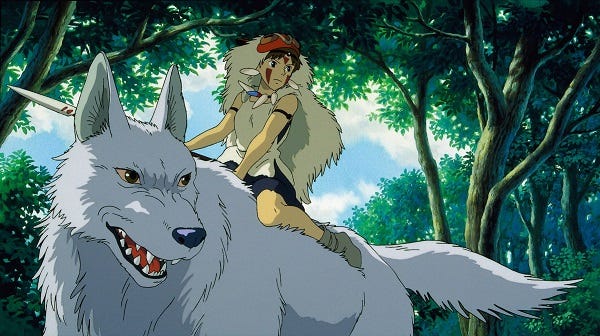 GKIDS Studio Ghibli Fest 2019 continues with Princess Mononoke returning to theaters on November 17, 18, and 20 with Fathom Events. Kids of all ages can celebrate the magic from legendary director, Hayao Miyazaki. Princess Mononoke was released in Japan on July 12, 1997, and came to the United States on October 29, 1999. Right out of the gate the film was met with critical and commercial success, becoming the highest-grossing film of 1997 in Japan. However, Princess Mononoke didn't see as much success in the U.S. when it came to theaters in 1999, but has grown quite a cult following over the last 20 years.
Princess Mononoke is set in Muromachi Japan, where humans, forest gods and animals are fighting for survival. The story follows Ashitaka, a young prince who is infected by a demon while saving his village from an attack. His only hope for a cure is to head west in search of the Great Forest Spirit before it's too late and his soul is ripped apart.
Along Ashitaka's journey, he meets all sorts of fun characters including villagers, lepers, monks, animals, and of course the always adorable, Kodama (tree spirits). Soon Ashitaka finds himself in the middle of a war between the humans of Irontown, and the wolf goddess, Moro. The real challenge comes when Ashitaka tries to convince, San, the wolf god's adopted human daughter, at not all humans are evil.
Without giving too much away, the film explores many heavy themes such as the environment, love, power, and greed. Our planet is a fragile place and humans are doing their best to destroy it. On the surface, humans are easily the villains in this tale, but when you dig a little deeper it's obvious not all humans are corrupt. Some are just misguided or lost souls looking for their place in life. Are we as a species worth saving? We'll let you be the judge...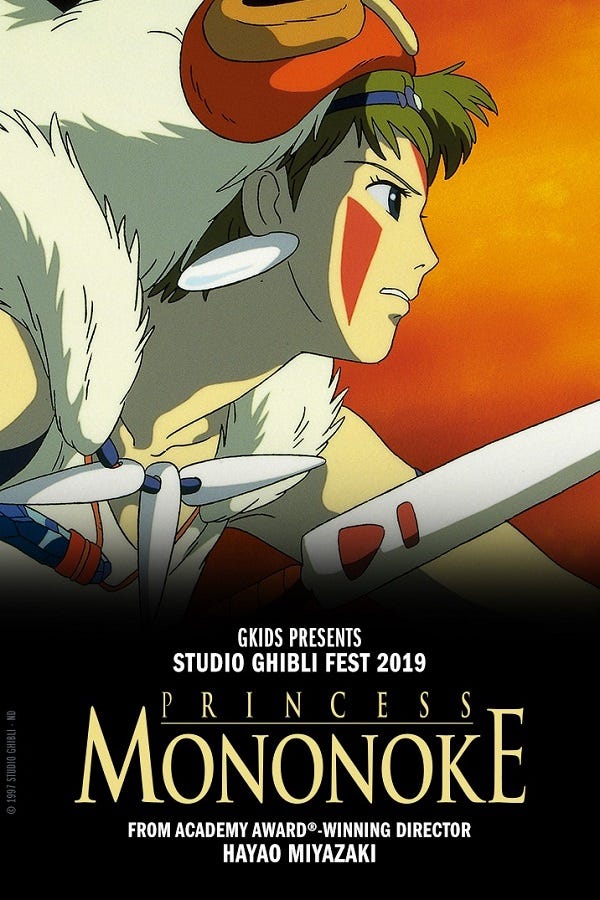 Check your local theater for showtimes and please note, both subtitled and dubbed versions are showing on different days/times. Don't hesitate to share your favorite moments from Princess Mononoke with us @bluefinbrands on Twitter and Facebook.
GKIDS Studio Ghibli Fest 2019 will be closing out the year with The Tale of the Princess Kaguya. The film is directed by Isao Takahata and follows a young girl adopted by a bamboo cutter who wants nothing but the best for her. Finding her the right suitor appears to be a real challenge and keeping her proves to be even more difficult. Watch The Tale of the Princess Kaguya in theaters December 16 and 18, 2019.