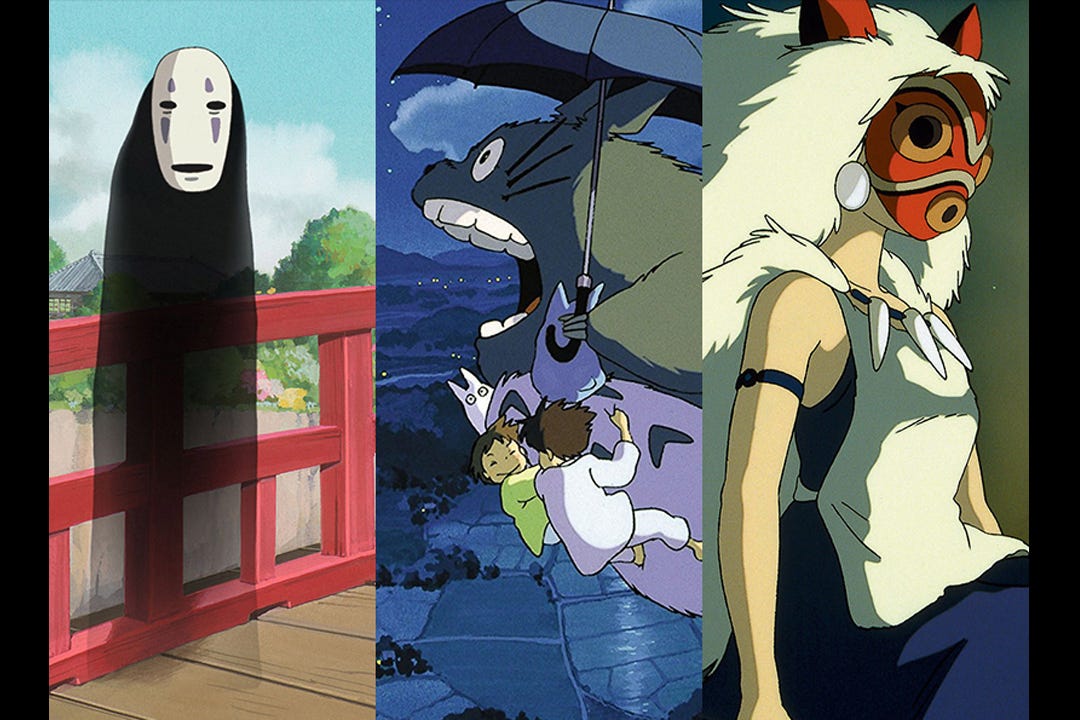 Who hasn't fantasized about being in one of their favorite Studio Ghibli movies? I know we have. We have often daydreamed about meeting or even becoming one of our favorite characters. Imagine meeting Totoro at the bus stop and joining him on the CatBus to all sorts of adventures that await you. What little girl today does not want to be a fierce princess like Princess Mononoke? Maybe you are riding the subway and No Face enters the train, what would you do? And who doesn't love a black cat? Especially if they are just like Jiji from Kiki's Delivery Service! Dig deep into your imagination and find your favorite Studio Ghibli characters; here are five of our favorites.
5. Kaonashi or No Face from Spirited Away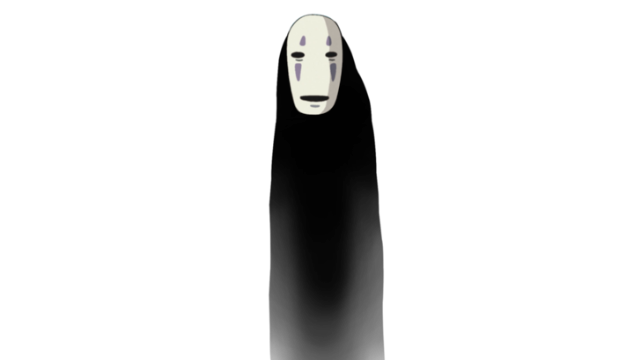 Kaonashi, or "No Face", is one of the most iconic Studio Ghibli characters from the film Spirited Away. No Face is a lonely spirit who is obsessed with Chihiro, wanting only to see her. He is not limited to the same cultural and societal reservations as humans, and thus acts upon its every urge, which makes it rather destructive at times. Not being all bad, No Face has become a well-known and favorite character of the Studio Ghibli line up of movies.
4. Catbus from My Neighbor Totoro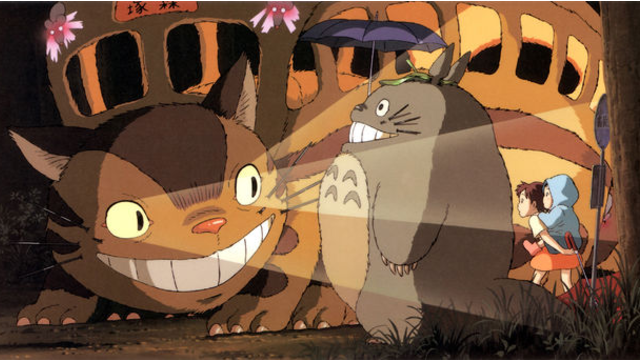 If every bus looked like a cat, public transportation would be much more popular. Who wouldn't want to take a ride on a bus with a smile like the Cheshire Cat in Alice in Wonderland? We know we would. We would love to go on adventures with Mei, Satsuki and Totoro on the Catbus. Catbus has become one of the more cherished characters of My Neighbor Totoro and the Studio Ghibli line of films.
3. Jiji from Kiki's Delivery Service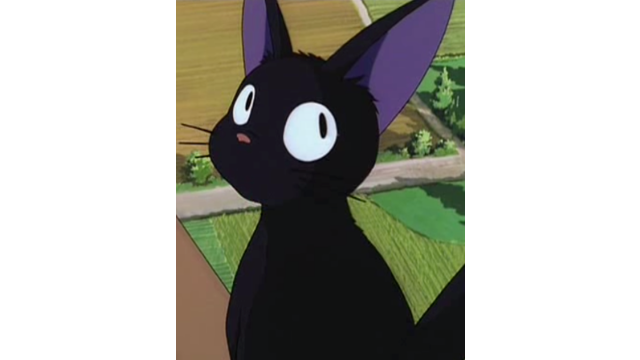 Jiji, the chatty, sarcastic cat that belongs to Kiki of Kiki's Delivery Service, is our idea of a pet cat! We know that Jiji would sure make our lives adventurous if we had them as a companion. Jiji has long been a favorite character to make into memorabilia such as plush dolls, towels, puzzles and more. Jiji is one of our favorites from the Studio Ghibli character line up, let us know what you think!
2. Princess Mononoke from Princess Mononoke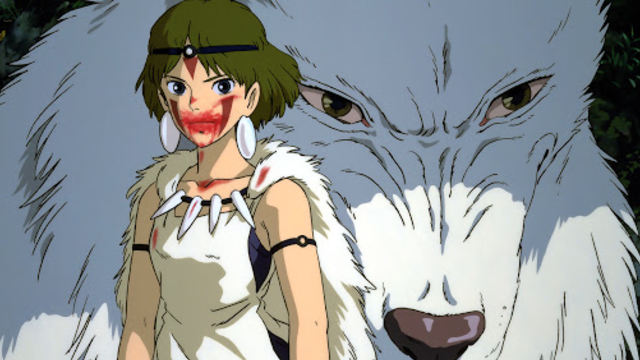 Princess Mononoke, or San, was raised by the wolves and has positioned herself with the animals and against the humans. We are all animal lovers and can relate to San and her compassion to the animals in the movie. Like so many of us today, San's primary concern is to protect the forest and the animals she lives with. The film has a great message of just how man can cause a lot of damage to our planet, and that it takes all of us to change in order to preserve it. We would like to think that we all have a little Princess Mononoke in us.
1. Totoro from My Neighbor Totoro
Probably the most iconic and beloved of all the characters from Studio Ghibli films is Totoro. He is in fact the brand ambassador for the studio, used on their logo. We know that we would love to get a hug from this cuddly King of the Forest, and even a little snooze on his belly! Totoro from My Neighbor Totoro probably has the most merchandise of any Studio Ghibli character. Just about anything you can think of has been made with a Totoro likeness. He is by far our favorite!