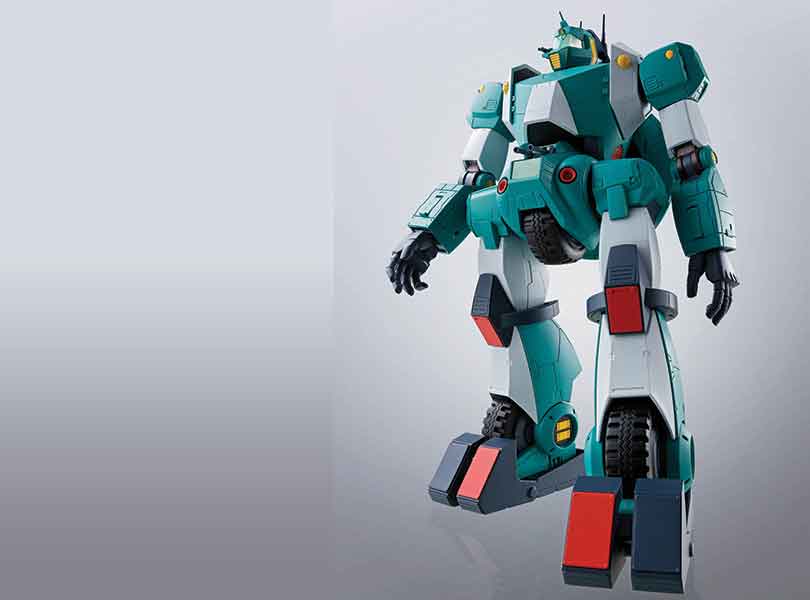 Perfect for displaying with the HI-METAL R Xabungle, HI-METAL R Timp's "Government"-type Walker Machine and recreate your favorite scenes!
The set includes exchangeable hand parts (×4 each), pilot figures (×3), rifle, boomerang idiom, missile launcher and bazooka, window shied head part.
Combat Mecha Xabungle is a mecha anime television series created by Sunrise and directed by Yoshiyuki Tomino. It was broadcast on the Nagoya TV and TV Asahi networks weekly from February 6, 1982, to January 29, 1983.
A young man named Jiron Amos is found in the desert by a group of bandits known as the Sand Rats (Rag, Blume, Dyke and Chill). Jiron hopes to steal the Walker Machine Xabungle from the local trader Carrying Cargo to use it to take revenge against the Breaker who killed his parents, Timp Sharon.
MSRP: $165.00
Release Date: March 14, 2019