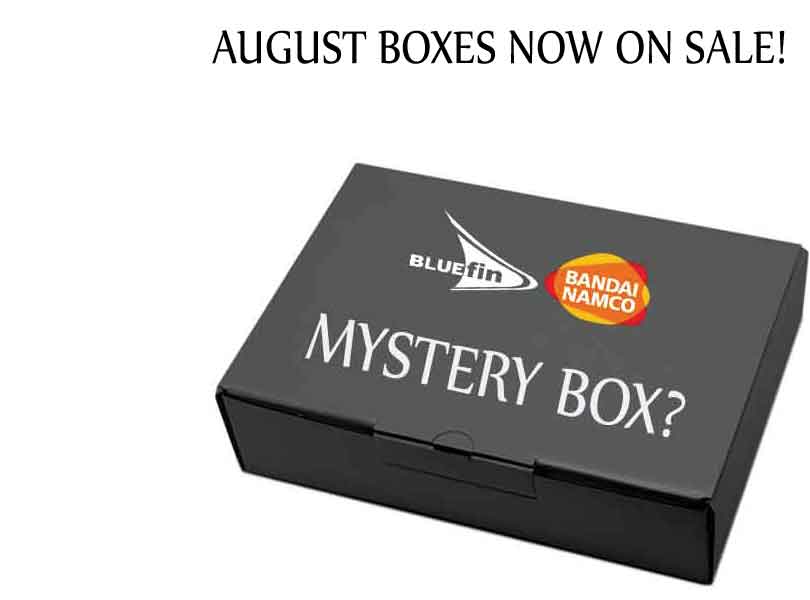 This month we are offering three unique Mystery Boxes for eager fans to add to their collections. Each of the three Boxes will be themed differently (video games, villains and tokusatsu) with amazing goodies found inside. It's worth noting both the Video Game and Villain Mystery Boxes will be fixed boxes and have no variants. However, the Tokusatsu Box will feature 12 possible variants for your unboxing pleasure. All three boxes will begin shipping on August 30, 2019.
These days everyone has a power level over 9000, and the S.H. Figuarts Android 21 (guaranteed in every box) from Dragon Ball FighterZ is no exception. The mystery box will also include five other goodies and a chance to win a 2019 SDCC Exclusive Street Fighter figure (Cammy, Guile, or Sagat) from Storm Collectibles. This box has a MSRP over $145, but you can grab yours for only $85.
Everyone loves the hero, but it's always fun playing the villain. With just a snap, you too can bring a little havoc to your collection with the S.H. Figuarts Thanos (guaranteed in every box). The Villain Box will also include six other goodies and a chance to win a Darth Vader Meisho Movie Realization. If you think you can pass that up, then the joke's on you. Ha! Ha! Ha! The Villain Box has a MSRP of a whopping $210. Get yours for only $125.
Bro, do you even Henshin?!? Join in on the action with our Tokusatsu Mystery Box. Each of the 12 variants will feature S.H. Figuarts from Power Rangers, Ultraman, and Kamen Rider. Each bag has a chance for a Kamen Rider Kicks S.H Figuarts. There are four items in each bag, including three Tokusatsu SHF. Lastly, you will have a chance to win the Black Dragonzord Soul of Chogokin from Tamashii Nations. Order yours for only $100.