Bandai Namco Toys & Collectibles America Inc. (BNTCA) is headed to Anime Expo this year (July 1-4) in Los Angeles, California. BNTCA distributes many products from a wide variety of brands and one brand joining the fun at AX is Studio Ghibli, and you don't want to miss out on what they have planned.
The Studio Ghibli booth (World of Ghibli) can be found at booth E-6 in the Entertainment Hall. There you'll find Displays of official Studio Ghibli merchandise, as well as a shop for fans to purchase official merchandise like plush, puzzles, home goods, and more!
Commemorate your visit at the World of Ghibli booth at AX with a photo-op of Totoro at the bus stop or with a lifesize Catbus Paper Theater. What is paper theater? Paper Theater is an arts & craft product where you stack layers of construction paper with glue to create a 3-D image that is both fun to build and beautiful to display. For the first time ever, Paper Theater of Satsuki in the Catbus will be available at the booth for purchase.
Our World of Ghibli team has been working hard to bring this opportunity to the fans. From building the actual product to scaling it into a larger version for fans to jump into. Take a look at some of the behind-the-scenes pictures of making this huge Paper Theater photo-op display. Make sure to tag @WorldofGhbiliUS or use #GhibliBooth with your photo to show your amazing time at the booth.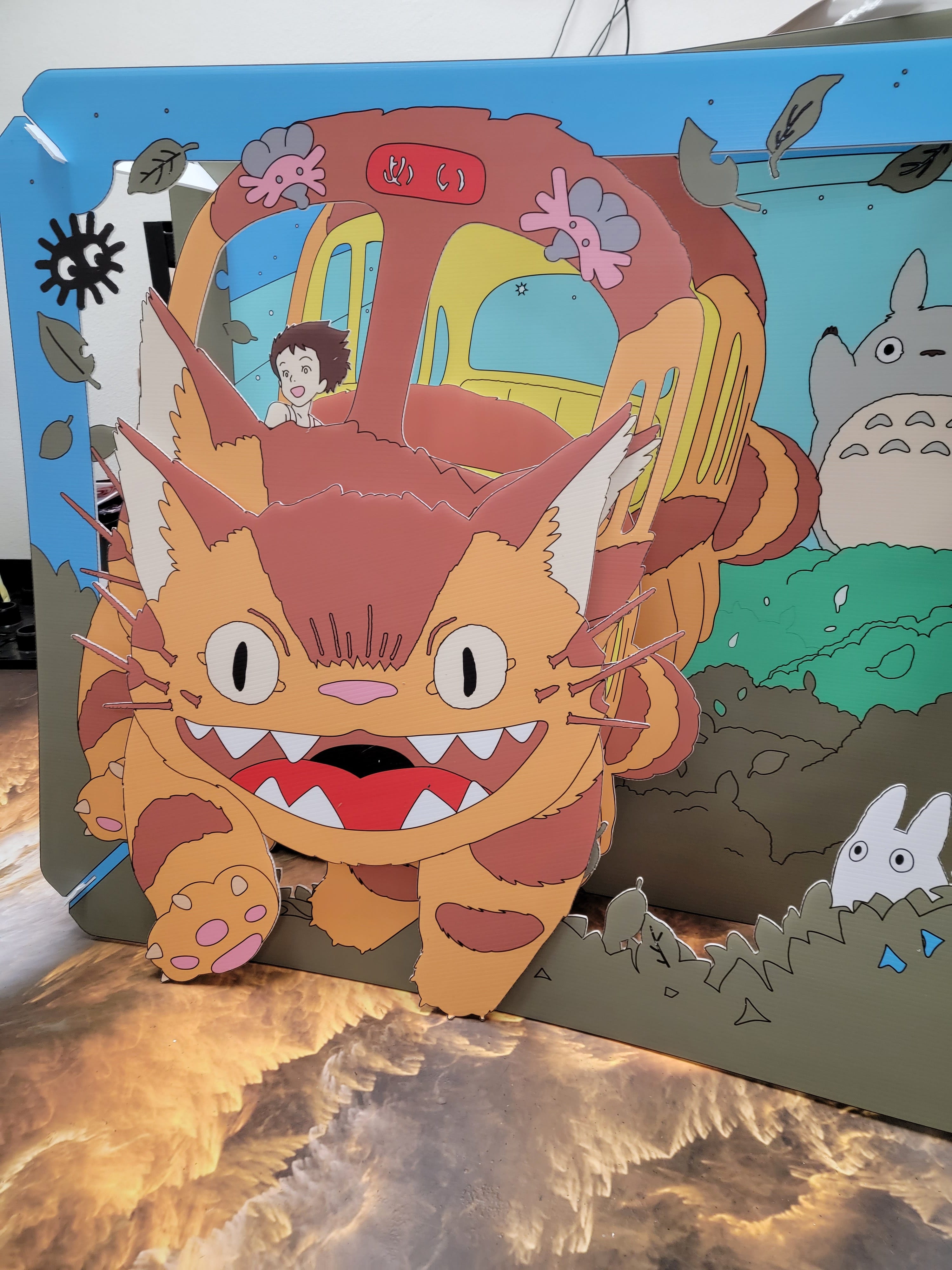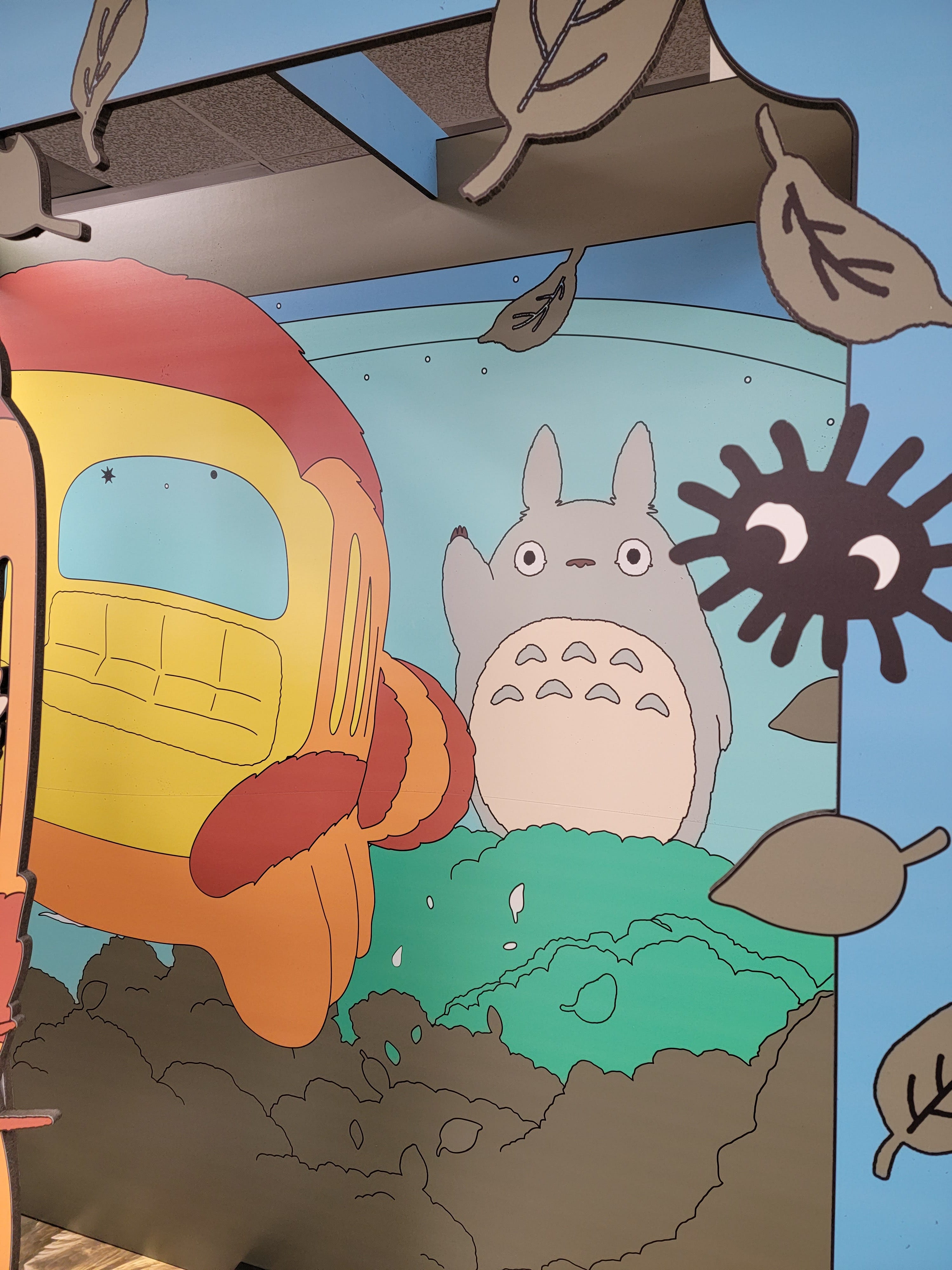 While at the booth, pick up some special swag like a FREE Princess Mononoke fan or Stdudio Ghibli tote bag when you spend $30 or more at the shop. Make sure to follow @WorldofGhibliUS across social media (Facebook, Instagram, and Twitter) to find out what they look like or how to get them.
Are you attending Anime Expo? Will you visit the Studio Ghibli booth? Let us know in the comments below.