Get ready to cancel your weekend plans and stay home and enjoy some deserved you time with the newest items available on Bluefin Brands. That's right! Right now, on Bluefin Brands, pre-orders have started on the newest items from Ensky featuring Kirby and Demon Slayer.
Ensky is a Japanese company that takes the existing appeal of the characters and other IP (Intellectual Properties) entrusted to them and transform their appeal into new "value" that capture people's attention and present them to the world.
"IP is not limited to characters, but also includes picture books, video content, and illustrations of celebrities and athletes. We think of what we do as providing moments of fun and excitement to people everywhere."
Ensky has many IP's to work with, and now they have created wonderful new items featuring characters from the anime series Demon Slayer: Kimetsu No Yaiba, and the adorable pink video game hero Kirby. Let's check out what's available for pre-order now:
First up is Paper Theater; create a 3D paper craft featuring Tanjiro, Nezuko, Inosuke, Zenitsu or even The Pillars!
What exactly is Paper Theater? It is a fun 3D paper craft that brings characters to life! Follow the instructions included to stack paper to form a final 3D image. Each paper craft is beautifully designed with special frames and borders thematic to the character(s). There are six different Paper Theater designs to choose from our Demon Slayer line. Which will you make?
If you've seen the award-winning movie Demon Slayer The Movie: Mugen Train, we have seven puzzles featuring poster images used for the movie, or scenes from the anime. Each puzzle come in various sizes, puzzle pieces, and includes puzzle glue, so you don't have to worry about your masterpiece getting ruined.
Check out two of seven puzzle images you can build below!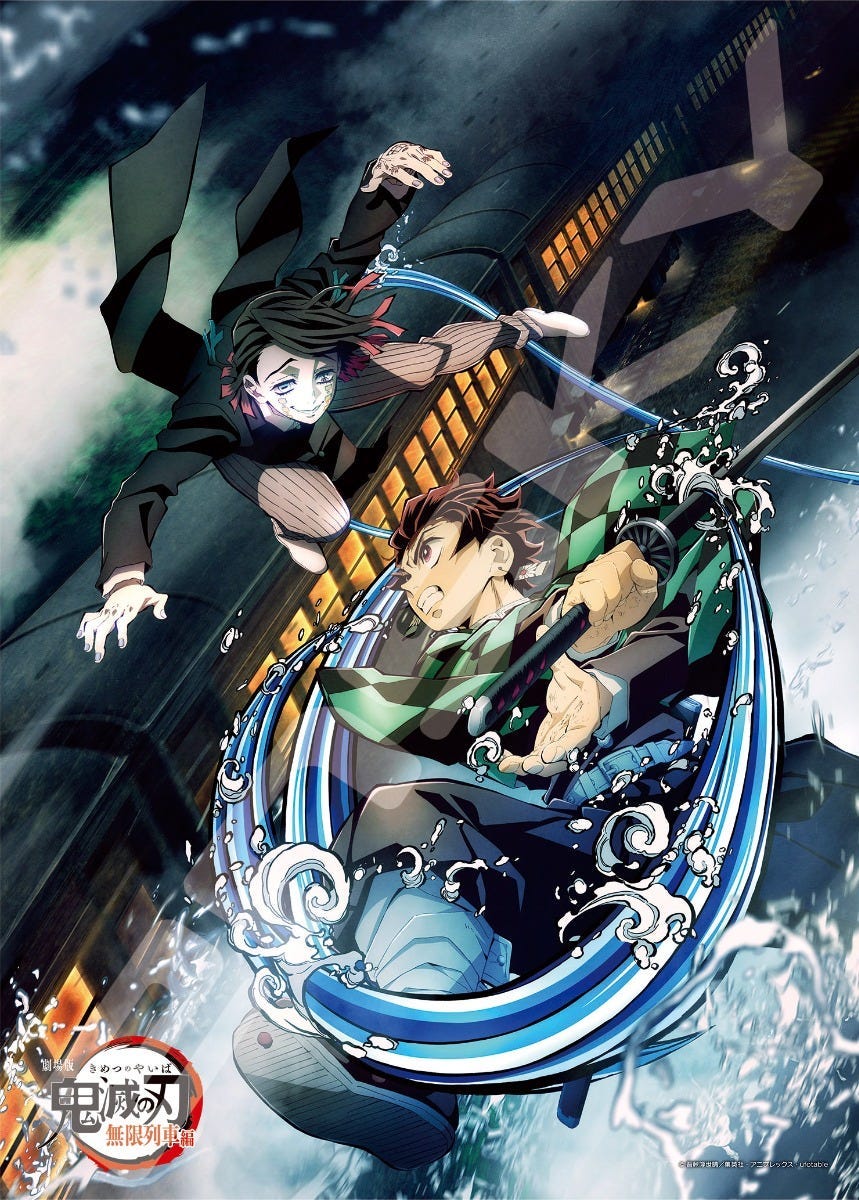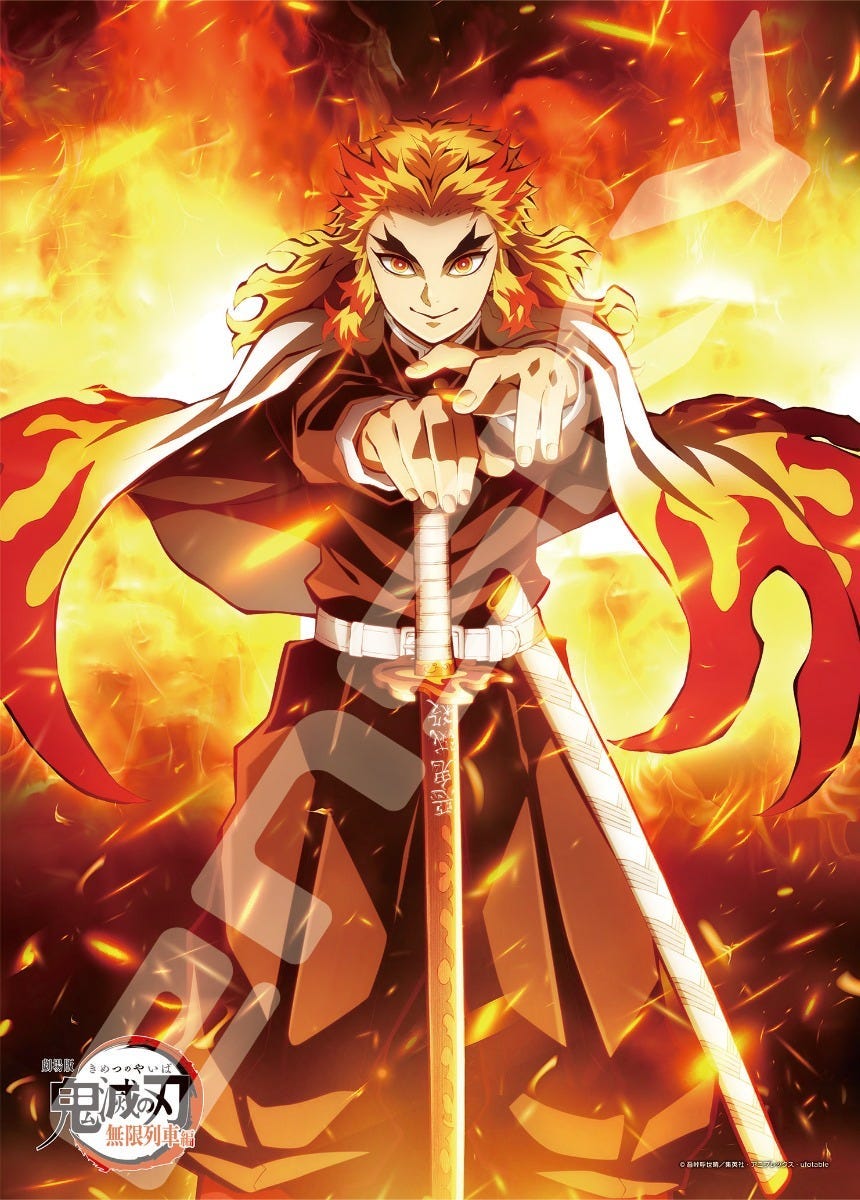 Also available are Demon Slayer playing cards. Each playing card features gloss accents and are made from PVC, so it's ok if you spill water on them. They feature your favorite characters in green and pink (Tanjiro and Nezuko colors) and is available for pre-order for $20 and releases November 2021.
For all you Kirby fans out there, you can now show your love of him with puzzles and paper theater crafts!

Similar to the Demon Slayer Paper Theater mentioned above, Kirby Paper Theater allows you to create a beautiful 3D image of Kirby by stacking pieces of craft paper together. Each Paper Theater includes an instruction manual on how to build the image.
We have two different paper crafts of Kirby available for pre-order; one features Kirby on a warpstar as well as a waving Waddle Dee, with the other craft featuring Kirby and friends at an amusement park.
If paper craft isn't your cup of tea, there are six different jigsaw puzzles available featuring our round hero. Each puzzle comes in various difficulty levels with the amount of puzzle pieces, such as 100, 300, or 500. Each Kirby puzzle includes puzzle glue.
Up next is the Kirby Nosechara Assortment Stacking Figure. This fun game will have you stacking for hours. Stack the different Kirbys in all sorts of combinations and see how many you can come up with. Challenge your friends to see who can make the highest stack.
Kirby Nosechara comes with 10 different Kirbys measuring 2.5cm. Each have different facial expressions; from happy to angry, to hungry and sleepy. Kirby Nosechara also includes Kirbys famous Warp Star as well!
This item is available for pre-order for $25 and estimated release date of Nov 2021.
Finally, we have Kirby and Waddle Dee Reversi. This fun game is a spin on the game Othello featuring the two characters: Kirby and Waddle Dee.
Challenge your friends or family to a quick game by overtaking the board with your character (Kirby or Waddle Dee). Be careful as your opponent can easily turn the tide around with one single move.
If you have never played the game Othello, we do have a quick tutorial on our YouTube channel you can check out.
This board game is available to pre-order for $30 and releases in September.
That's all the new items from Ensky available for pre-order right now. Which item caught your attention? What series would you love to see receive paper craft or jigsaw puzzle treatment? Let us know in the comment section below.
Follow us @BluefinBrands on Facebook, Instagram, and Twitter for the latest news, announcements, and giveaways. Also check out our YouTube channel at Bluefin Video for more amazing content.