Check out these new items slated for release in 2023!
Products are continuously released throughout the year, and it can be tough to juggle all that news of what has just been announced or what is arriving soon. Here at Bandai Namco Toys & Collectibles America Inc. we want to keep you in the loop and update you on all the latest releases of toys and collectibles from us. In this blog you'll be learning about the newest items from Shokugan, Proplica and Ensky, which are sure to please a wide variety of collecters.

Recently, we have received information that we will be releasing the Tenori Friends line from Shokugan. This line features a wide array of different animals from mammals, reptiles, and even birds! These soft and palm-size collectibles make a great addition to any home or office desk. Our latest Tenori Friends featuring birds is perfect for everyone such as bird enthusiasts and even kids. See below for more information.

Gundam fans rejoice, as a new Gundam Converge line has just been announced. This set, Selection 03, features seven different Mobile Suits to collect from. As like all Shokugan products, these items are great for home and office display, and quick gifts for friends and family who love the Gundam franchise.

From Tamashii Nations PROPLICA line features the return of the 2016 Cosmic Heart Compact, BUT this time the sculpt has been redesigned as well as a new chrome-color finish. This collectible features lights and sounds from the anime with the press of a button. For those who missed their chance back then, now has a new opportunity to snag this beautiful collector piece for their Sailor Moon Collection.

Lastly, Ensky, has just announced the lastest Paper Theater featuring Naruto characters. Paper Theater is an arts and crafts collectible that allows you to create a wonderful 3D image of a character or an iconic moment from various series by stacking layers of paper on top of each other. The Naruto Paper Theater line includes images featuring Sasuke or even the new Team 7 featuring Boruto (Naruto's son).

All items featured in the blog are available to pre-order right now. Check your preferred collectible retailer for availability.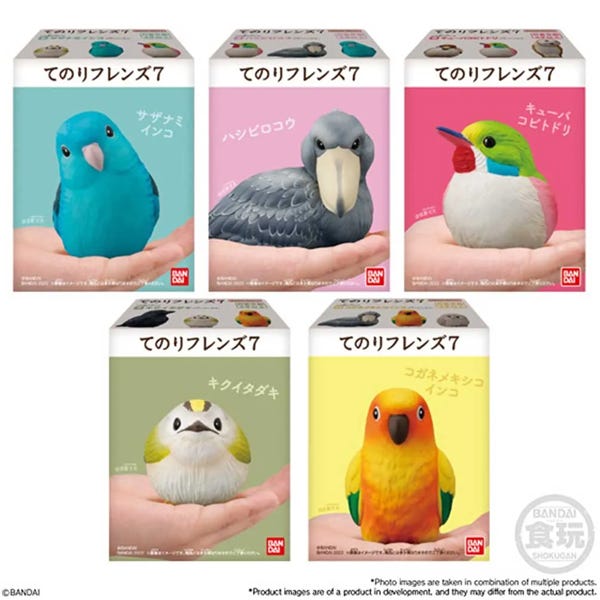 Tenori Friends 7 Birds

Shokugan Friends
Estimated Release Date: April 2023
Approximately 2.4" tall small soft vinyl figure collection. "Tenori" means "perched on your hand" in Japanese.
Popular birds of realistic representation come in a size that perfectly fits in your palm. This is an assortment of 10 birds; in a box of twelve.
The lineup includes:
Ezo Owl (chick)
Ezo Owl (adult)
Barn Owl
Crow
Sparrow
Rhododendron Parakeet
Shoebill
Cuban Tody
Chrysanthemum Yellowtail
Sun Conure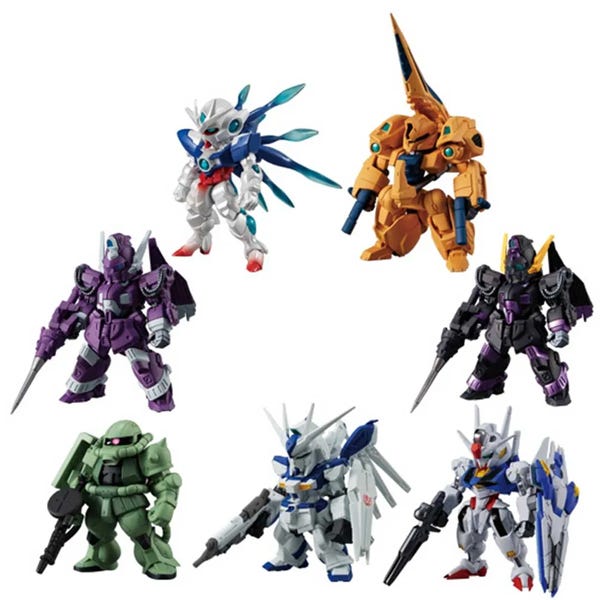 FW Gundam Converge 10th Anniversary # Selection 03
Shokugan Converge
Estimated Release Date: March 2023
The 3rd and the last release of the celebration of the 10th Anniversary of Gundam Converge # series.
Each mobile suit stands approximately 2.2" tall and includes accessory parts and a stand. A total of 7 mobile suit assortment comes in a box of 10.
Selection 03 lineup:
ELS QUANTA
METAS
BERGA GIROS
BERGA GIROS (Black Vanguard)
ZAKU II (Revive Version)
HI-V GUNDAM (Revive Version)
Gundam Arial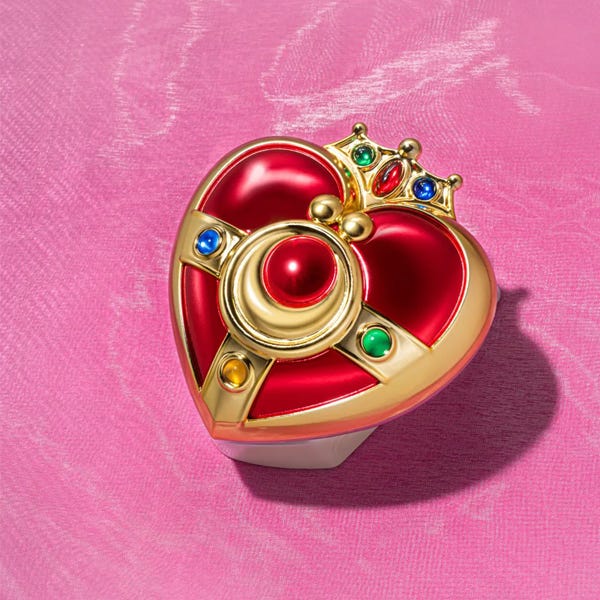 Cosmic Heart Compact -Briliant Color Edition-
Bandai Spirits Proplica
Estimated Release Date: April 2023
The PROPLICA Cosmic Heart Compact, released in 2016, returns with new sculpting and a luxurious color-chromed finish!
This Brilliant Color Edition amplifies all of the romance and drama of the original, for fans everywhere!
Set includes:
Main Body
Stand
LR44 Batteries (x3) (For test purposes only)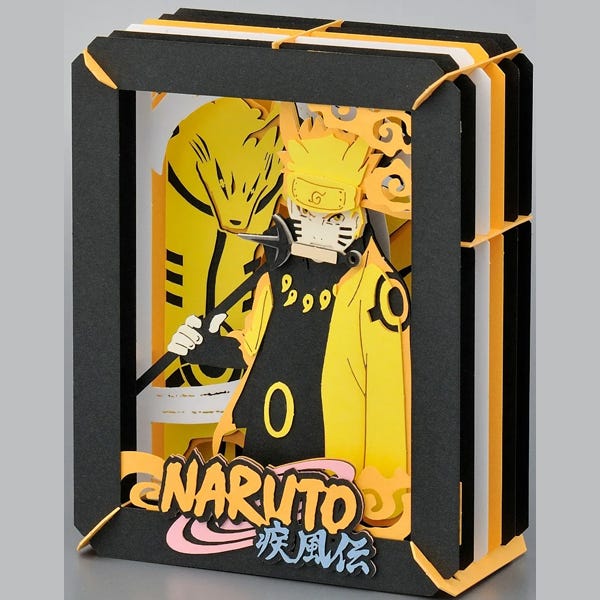 Naruto Shippuden Naruto Uzumaki
Ensky Paper Theater
Estimated Release Date: January 2023
This Paper Theater features the main character of the series, Naruto, in one of his strongest forms.
Enjoy the laser-cut details of this paper theater kit and watch as it comes together to show Naruto in his Sage of Six Paths Mode.
Package size: 7 ½ x 4 ¾ x 1/5 inch
Product finished size: 6 ¼" H x 3" W x 1 ½" D