We produce a variety of different experience-oriented products, including jigsaw puzzles and playing cards. Whether they are enjoyed alone or shared with friends and family, our products are sure to bring so much fun and joy to any moment!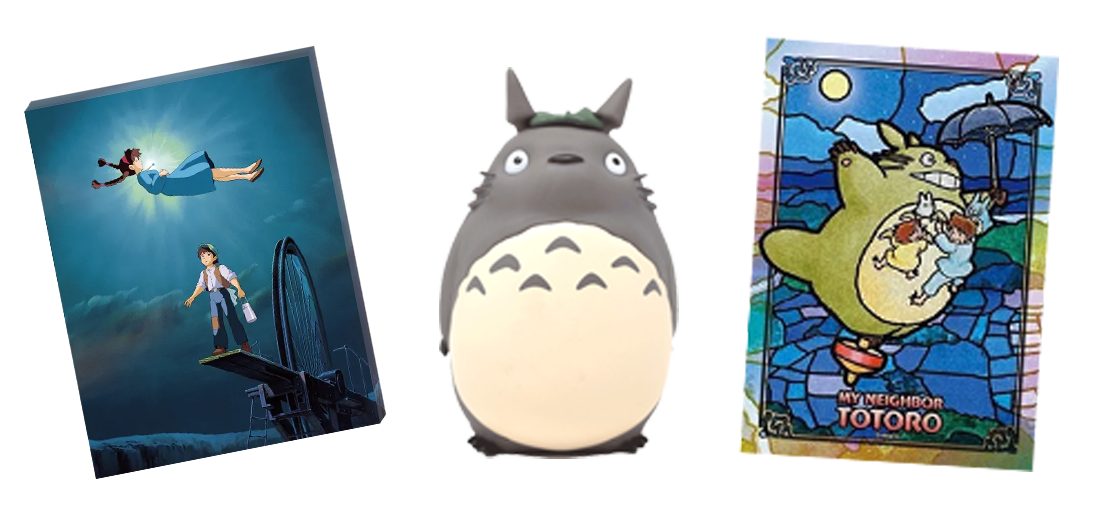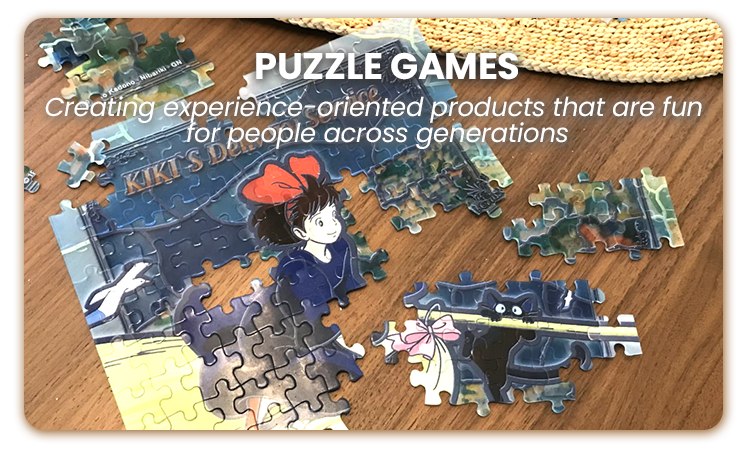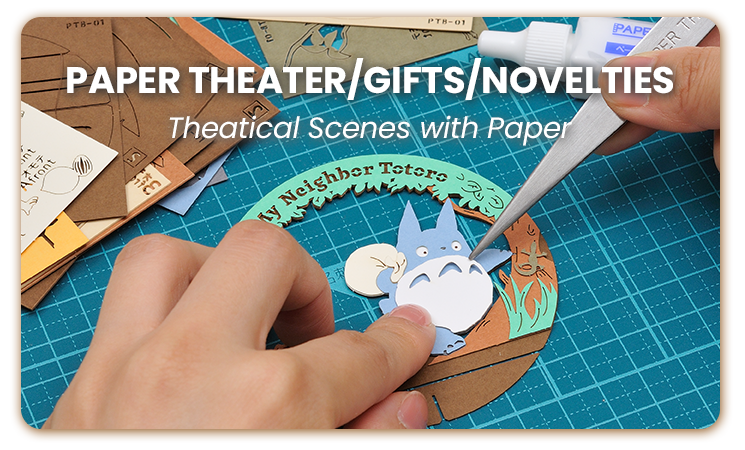 We, as the creators of these products, also love every unique piece of work and the characters that we feature in our products. We build brands based off the emotions and unique experiences each work brings and combine that with an understanding of current trends to highlight each character's world. This, in turn, allows us to create quality products that are true to the characters for fans everywhere to enjoy to the fullest.

The paper theater series consists of layering colored paper and wood that have been precisely cut with a laser. It is a craft kit that creates a theatrical scene of the characters that appear in the anime and movies.