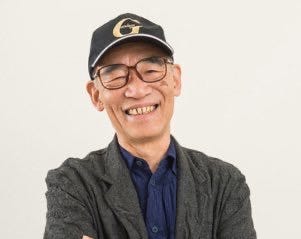 Famed Gundam creator and director, Yoshiyuki Tomino, will be attending Anime NYC to participate in panels and signings. However, due to time restrictions there will be a pre-show lottery to give all attendees an equal chance to get an autograph. The lottery is open for registration at the time of this posting and will close at 12pm EST on November 5, 2019. Lottery winners will be notified by November 10. It's also worth noting Tomino will only be signing official Gundam merchandise from series he has worked on, including the original series, and the new Gundam Reconguista in G (G-Reco) movie premiering at Anime NYC. May the odds be ever in your favor!
Things to know about the Pre-Show Lottery (Taken from Anime NYC's Official Website)
Each of these guests has their own lottery. You can enter as few or as many as you'd like. And it doesn't matter when you enter. All entries will be weighed the same. After our lottery is over, we will randomly pick winners and contact everyone who entered – whether you won or not.
You can enter multiple lotteries, but you cannot enter the same lottery more than once. You MUST enter with your real name, and duplicate entries will be deleted. If you win, when you claim your autograph ticket, you MUST show Photo ID. If your ID does not match the name you submitted online, you cannot claim your ticket. Autograph tickets are non-transferable. No exceptions.
Our autograph tickets are now wristbands that will be placed on your arm by staff. Do not try to remove your wristband until your signing. If there are any signs of tampering when you arrive for your autograph session, you cannot claim your autograph.
Check out the Autograph Lottery FAQ for more answers to your questions.
Autograph Signing Schedule
Friday 11/15 @ 5PM
Saturday 11/16 @ 2:30 PM
Gundam: Reconguista in G Movie Screening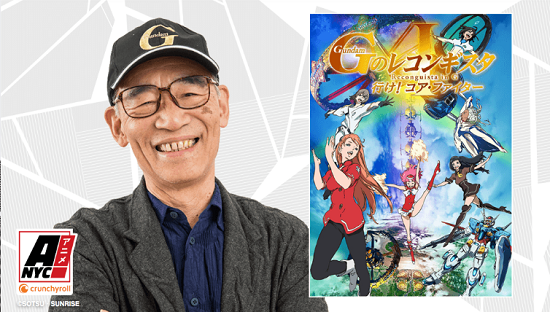 Saturday November 16
6:30 PM to 8:30 PM - 1E13
US Premiere Featuring Special Guest Yoshiyuki Tomino
Please be sure to follow us on Facebook, Twitter and Instagram for photos and updates during Anime NYC.