It's been two months since the very first official GASHAPON store opened its doors within Little Tokyo in Los Angeles, California and it has already become a hit in the U.S.; so much so that Bandai has already expanded to a total of four locations!
What is GASHAPON?
Launched in 1977, GASHAPON is a capsule toy brand by BANDAI that offers a broad variety of high-quality toys ranging from anime figurines, food miniatures, realistic animal replicas, stationeries, accessories, and more all for an affordable price! Sold through vending machines, GASHAPON offers a fun element of surprise as you'll never know what you'll receive until you've spun the vending machine handle.

The name "GASHAPON" is formed by two Japanese onomatopoeias. "GASHA" is the sound for turning the vending machine handle, and "PON" is the sound of the capsule landing in the tray. Uniquely, the spelling "GASHAPON" is a registered trademark of Bandai.

Having taken root in Japan's pop culture, you'll be able to check out all the latest trends in Japan with GASHAPON, whether it's the latest anime, popular game characters, or anything kawaii!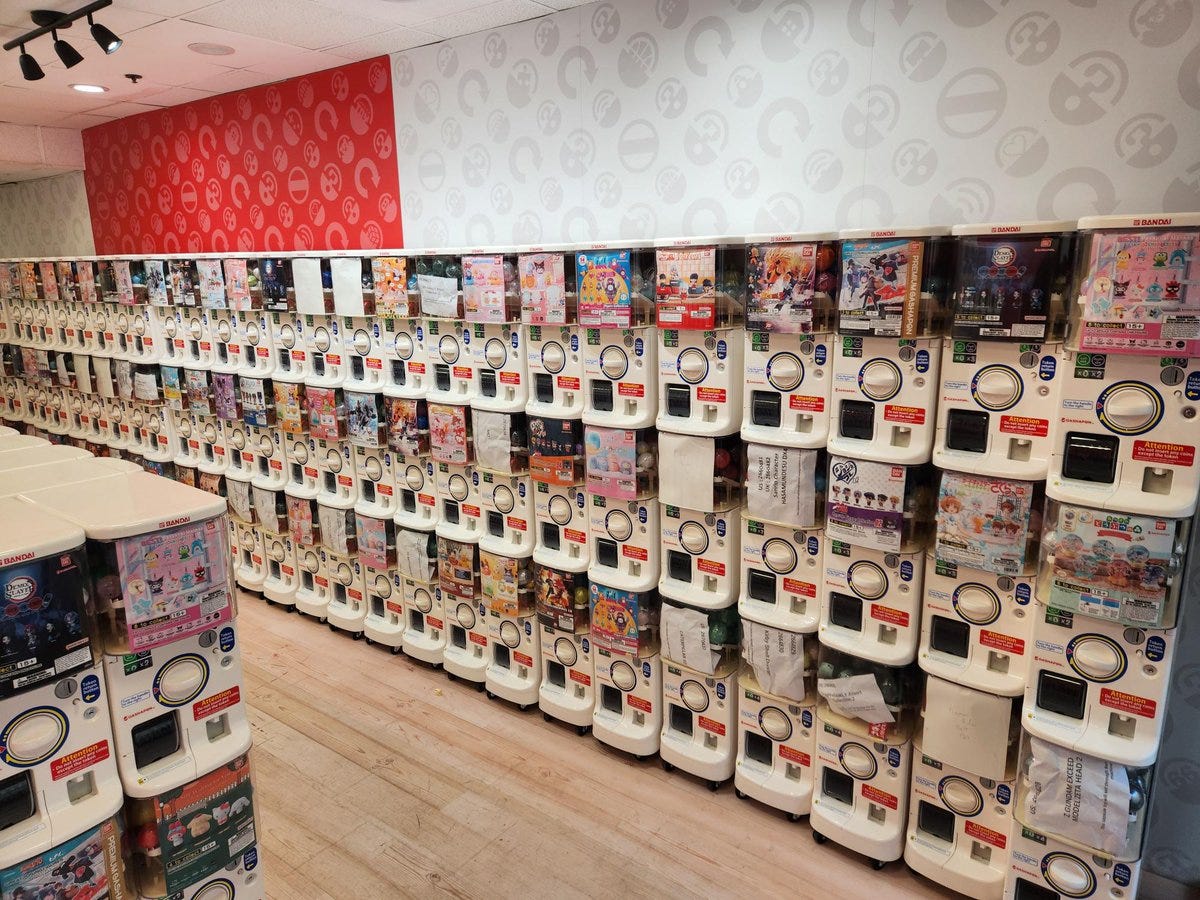 What prizes does GASHAPON offer?
GASHAPON provides a wide array of toys, with iconic and popular characters such as Demon Slayer: Kimetsu no Yaiba, Sanrio (Hello Kitty and friends), Gundam, and more! Some items offered can also make for awesome desk accessories ranging from cable holders to pen holders. Click here for the full catalog or look below at our gallery to see just what GASHAPON has to offer.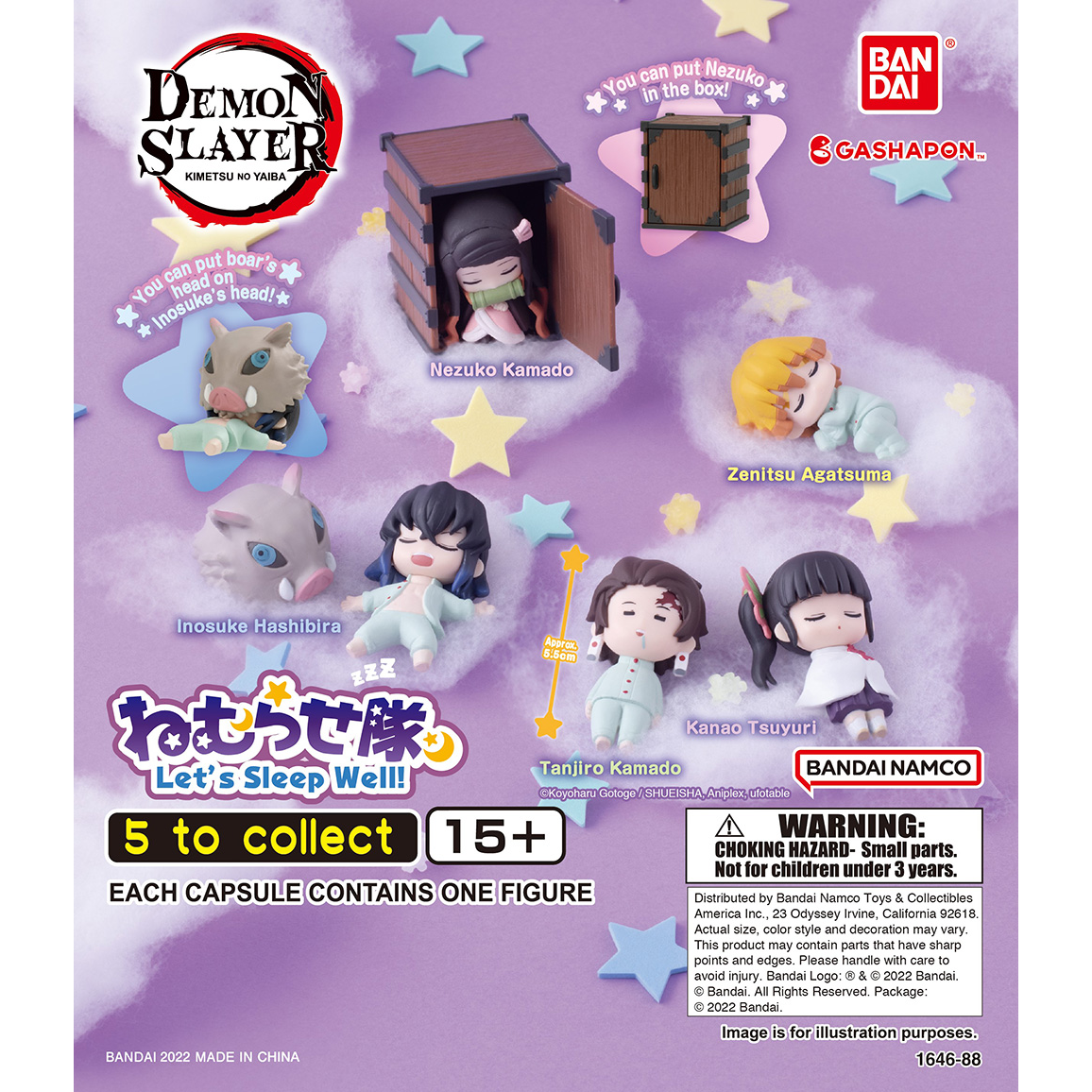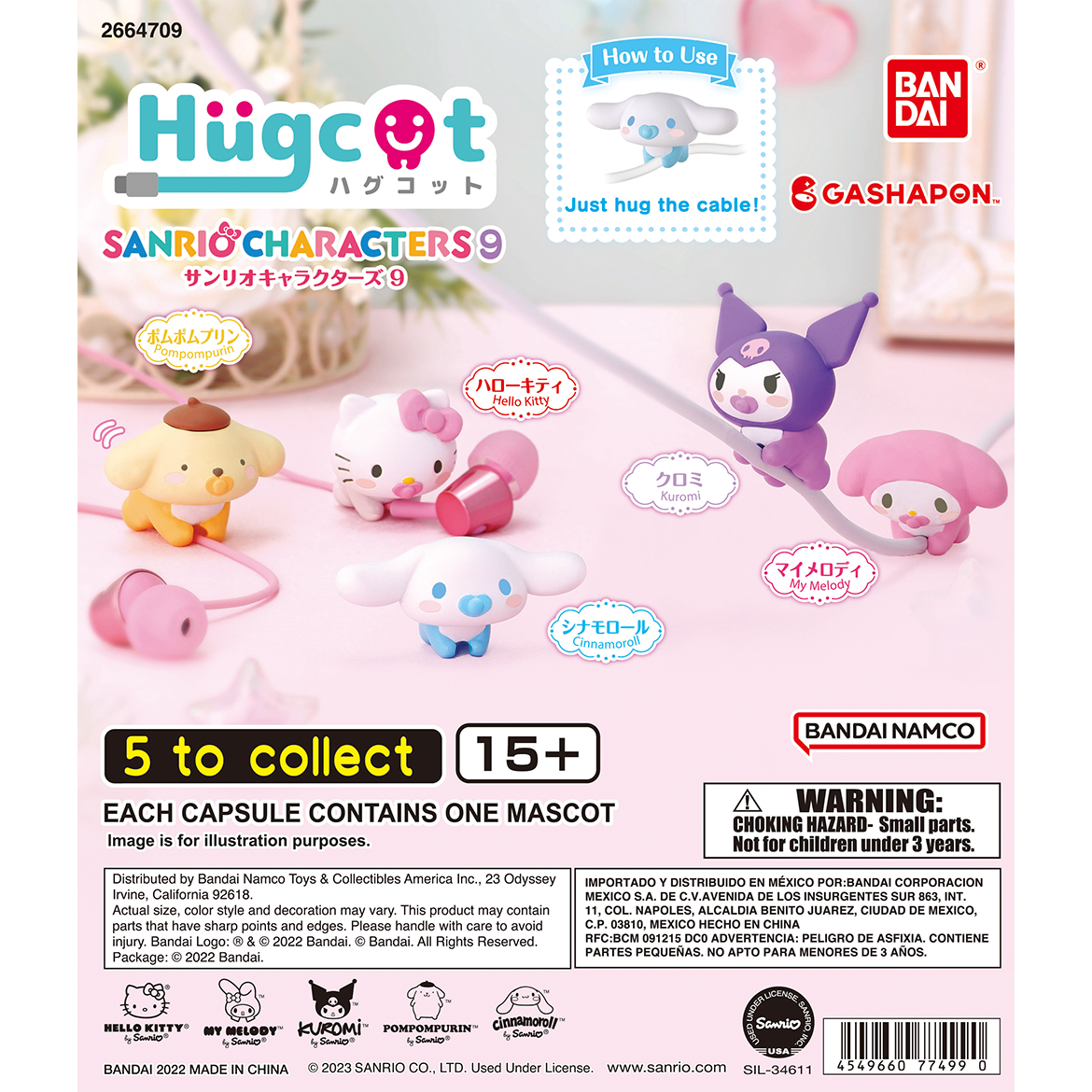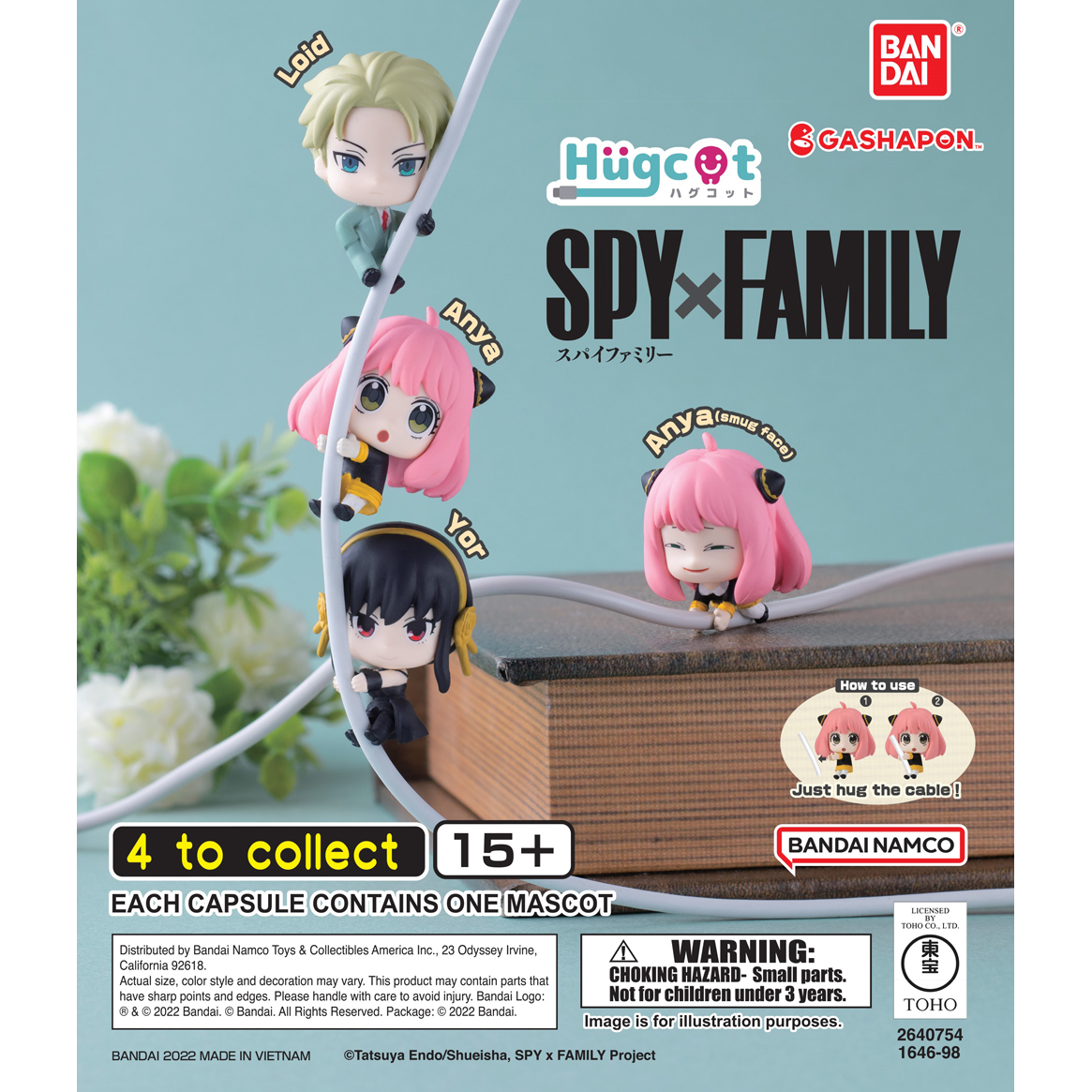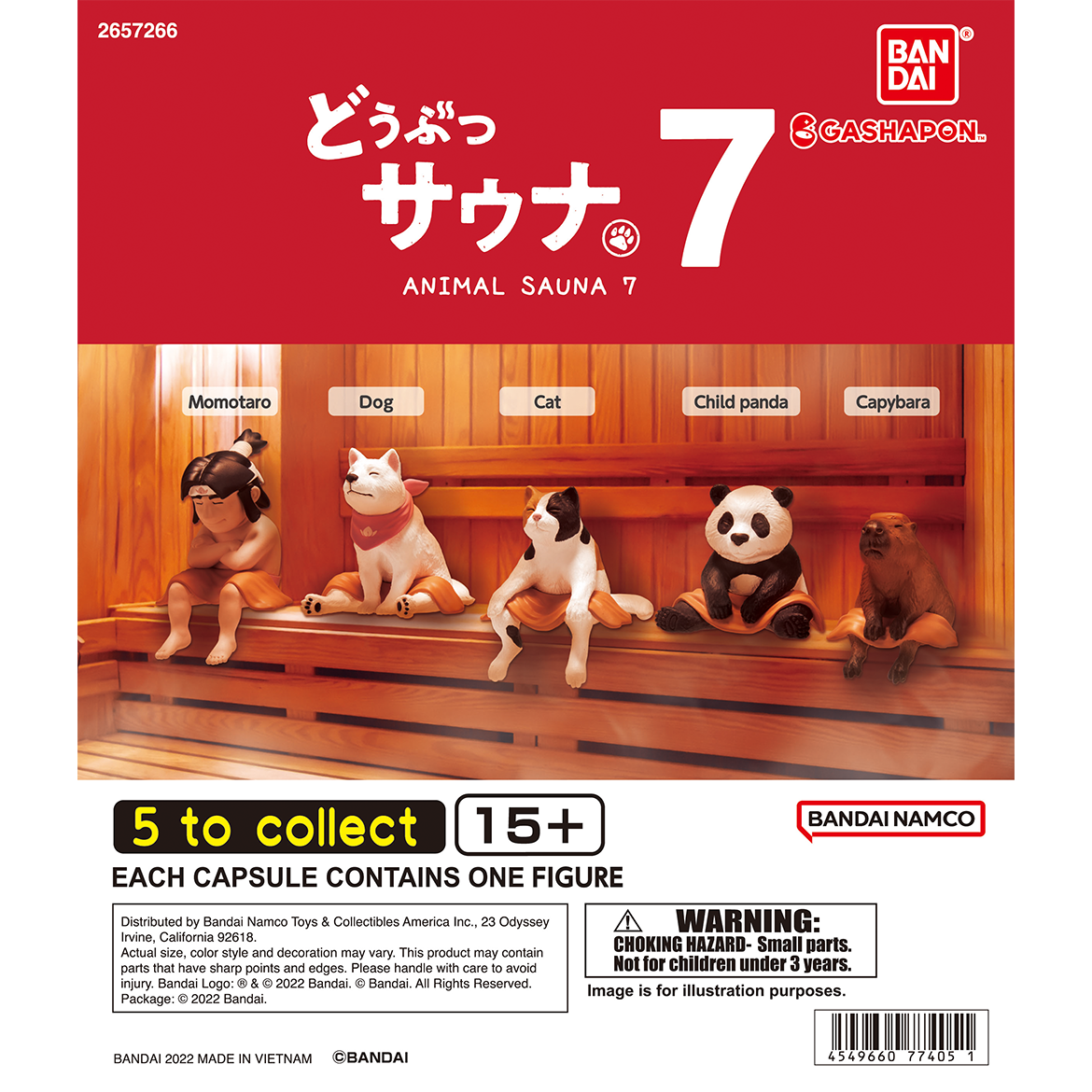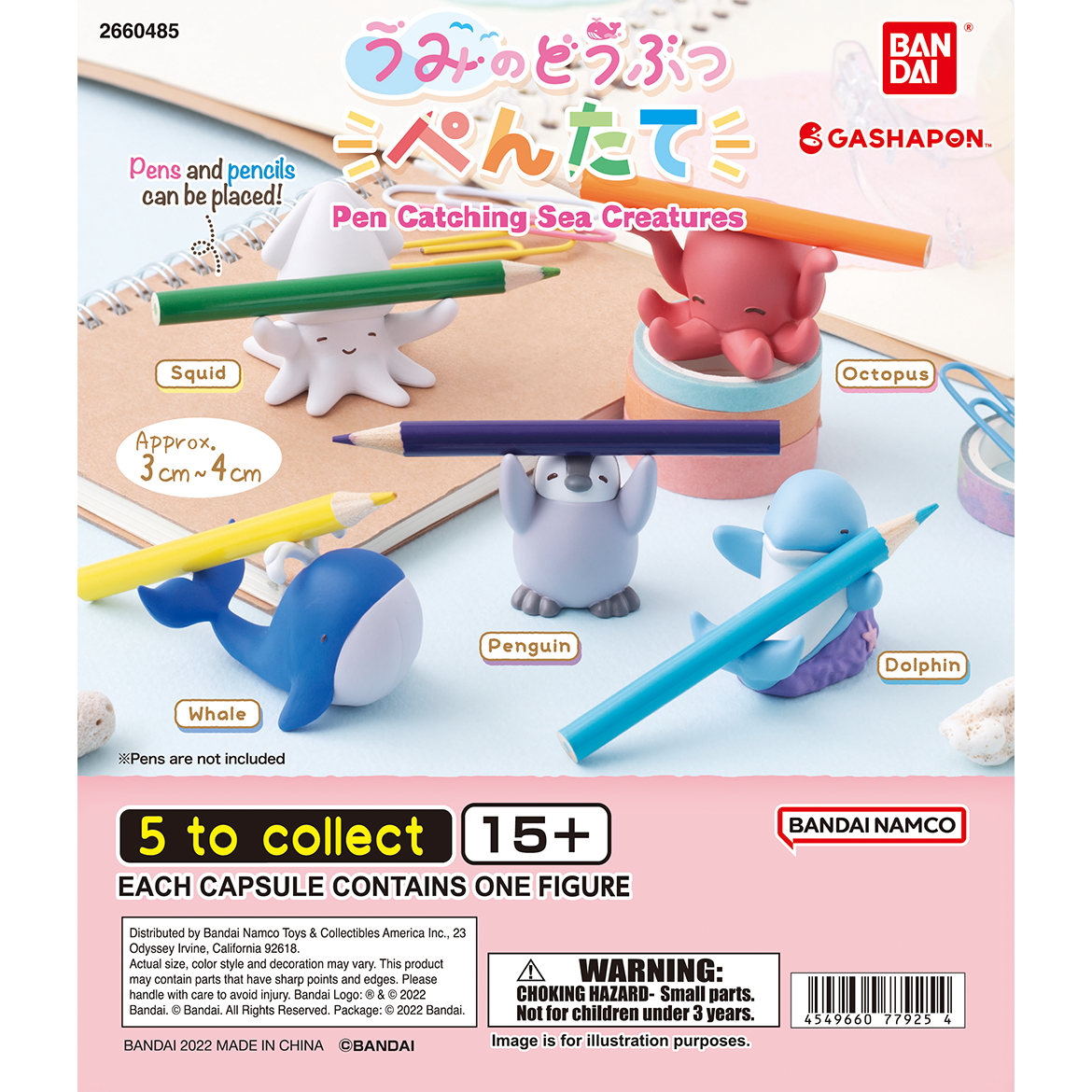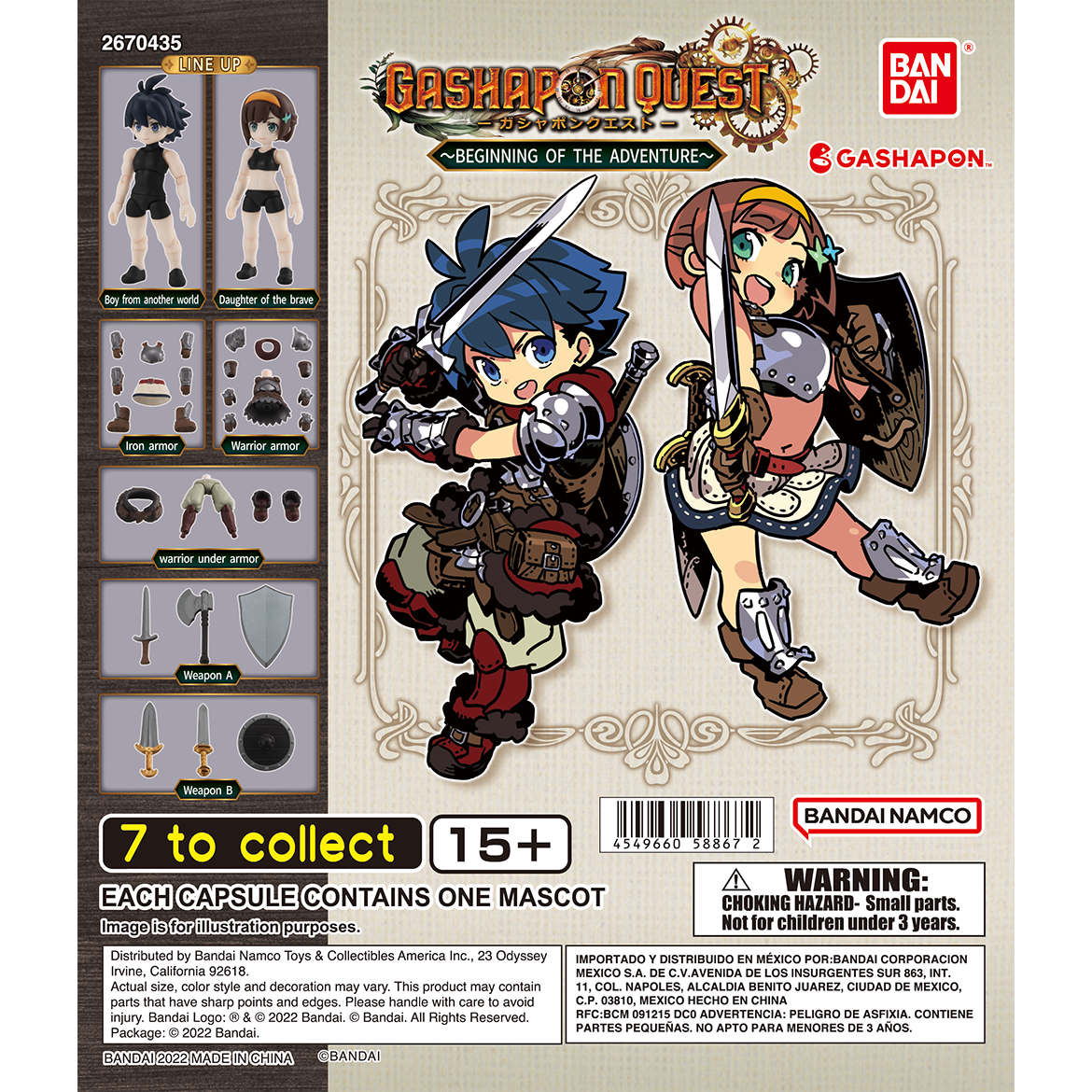 How much does GASHAPON cost?
Gashapon in the U.S. typically cost between $4 – 8 USD. Some items are more detailed and are bigger than average, so that it may increase in price. Please check how many tokens are needed for a single spin before using the machines.
What happens if I pull a duplicate character?
Gashapon highly encourages patrons to trade with one another and help each other complete the set. In moments where you cannot find another individual to trade with, Gashapon make perfect gifts for friends or loved ones.
Where can I find GASHAPON?
Gashapon machines can be found all over the U.S.! Please visit our official store locator on our official site here: https://us.gashapon.jp/shop/

For a complete experience of what Gashapon is like in Japan, we suggest checking out the Official Bandai Gashapon Store (GBO), located in several locations:
Little Tokyo in Los Angeles, CA
SHOP HOURS: 12pm-7pm daily except closed on Tuesday
LOCATION: 319 E. 2nd St. Los Angeles, CA 90012
PARKING: On-site paid parking available
POP-UP PERIOD: August 31, 2023
BOOKOFF AnimeLab Brooklyn in NY
SHOP HOURS: 11am-7pm daily
LOCATION: 934 3rd Ave Japan Village 2F Brooklyn, NY 11232
POP-UP PERIOD: TBA

BOOKOFF New York in NY
SHOP HOURS: 10am-8pm
LOCATION:49 West 45th St. New York, NY 10036
POP-UP PERIOD: TBA
URL: https://www.bookoffusa.com/

Mitsuwa Marketplace Plano in Texas
SHOP HOURS: Sun-Thu 11am-7pm Fri&Sat 11am-8pm
LOCATION:100 Legacy Dr Plano, TX 75023
POP-UP PERIOD: TBA
URL: https://mitsuwa.com/

These special stores hold over 50 Gashapon machines, with L.A. location having over 100 machines! Stop by if you're located near any of the GBO locations. These stores are around for ONLY a LIMITED TIME.
Follow us @GashaponUS on Twitter, Facebook, and Instagram for all the latest news for Gashapon in the US.