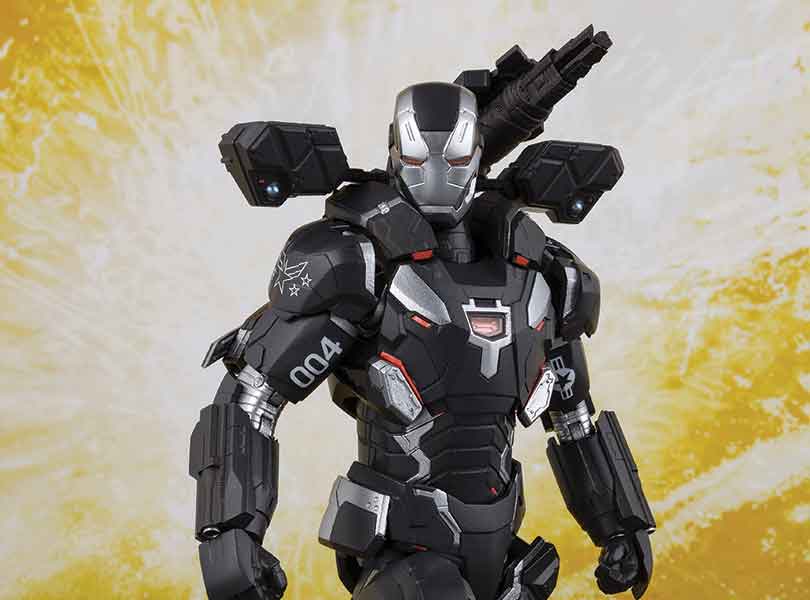 War Machine is finally being released from the hit movie, Avengers: Infinity War! A special display stage is included, perfect for displaying him in his flying mode!
The set includes three interchangeable hand parts, a special weapon set, effect for the weapon (small×2 large×2), a display stage, jet effect ×2, and a machine gun muzzle flash effect part.
The Mark IV War Machine Armor was the fourth armor used by James Rhodes during the Battle of Wakanda. It was created sometime after the Avengers Civil War, as a replacement to the Mark III War Machine Armor, which was damaged by Vision at the Clash of the Avengers.
MSRP: $85.00
Release Date: May 14, 2019