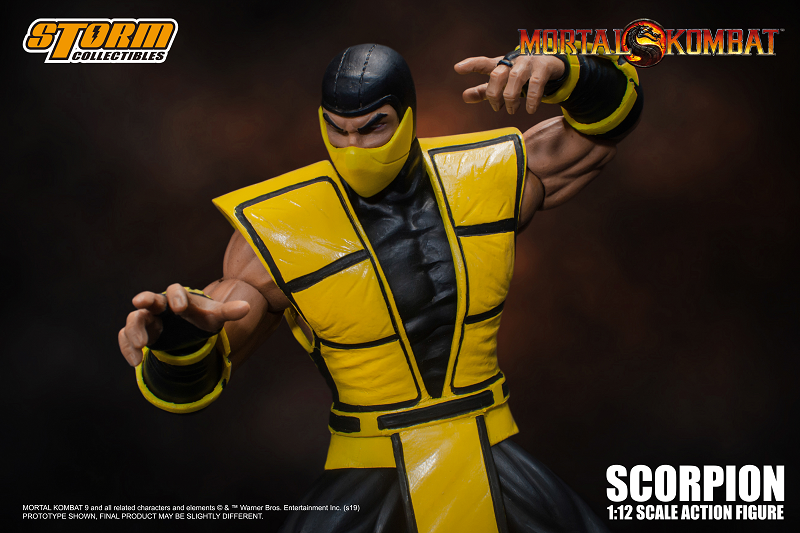 Mortal Kombat first arrived in arcades all the way back in 1992. The 2D fighting game packed with blood and gore changed the way we looked at video games forever. Parents watched in horror as heads are ripped off with the spine still attached, hearts torn out of chests, and opponents were burned alive. Oh my! The public outcry over violence in video games helped lead to the creation of the ESRB (Entertainment Software Rating Board) which assigned ratings to video games. This of course gave parents a warning label to help decide if a game was appropriate for their children.
Fast forward 27 years later and Mortal Kombat has spawned 14 video games including sequels, spinoffs and reboots. Additionally, the bloody franchise also released two feature films, a web-series, animated series, comic books, and let's not forget a killer soundtrack to the 90's. During this time, we have seen nearly 80 characters make their way onto the game's roster. Now the question is how do we get those figures out of the game and into your toy collection?
Get over here!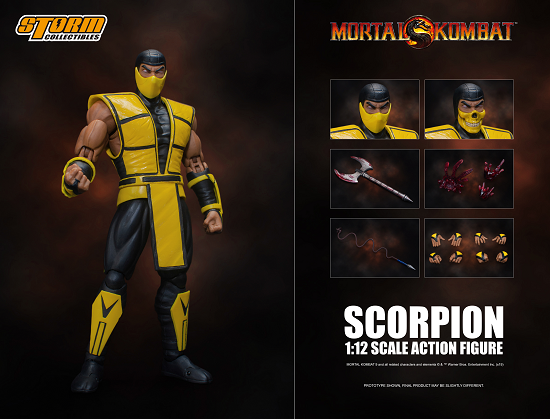 Scorpion was one of seven characters first introduced in the original Mortal Kombat. The deadly ninja is a staple in the long running franchise and has since become the face of Mortal Kombat. Harpooning his enemies is a crowd pleaser to say the least, and I'm happy to report he's getting a new figure from Storm Collectibles. This 1/12 scale figure comes packed with a plethora of goodies fit for any yellow ninja looking to decimate their opponent.
What's included:
2x Interchangeable masks 
4x Interchangeable hands 
3x Blood effects
1x Axe 
1x Scorpion Spear
This delightful specter will be available in October and we are currently accepting pre-orders. Ready? Fight! Err… I mean pre-order!
Bee-Boo-Beep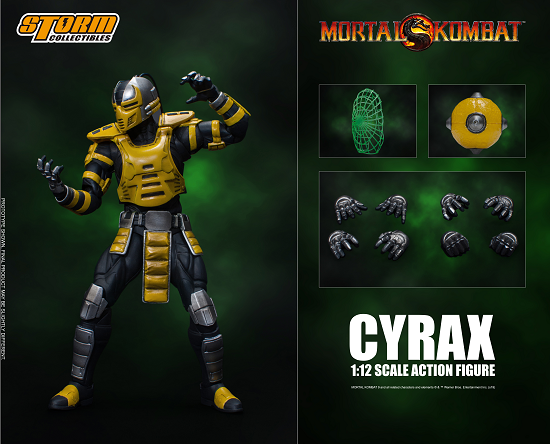 Cyrax made his debut as a playable character in Mortal Kombat 3. The ninja cyborg is a member of the Lin Kuei clan. The same clan that forced him to undergo cybernetic enhancements to become the ultimate killing machine and hunt down Sub-Zero. Cyrax comes with everything you need to get the job done.
What's included:
4x Pairs Interchangeable hands 
1x Green Net 
1x Bomb
This cyborg ninja is expected to ship in October and is available for pre-order. Order yours today!
Be sure to check out other figures from Storm Collectibles including characters from Gears of War, Street Fighter, Tekken, and more!