In just a few days, Bandai Namco Toys & Collectibles America Inc. will be attending C2E2 (Chicago Comic & Entertainment Expo) in Chicago, August 5-7, 2022. This will be our third show following up from SDCC (San Diego Comic-Con) and Anime Expo, which were both held in Southern California. Now, we fly East to bring all the fun and action to Chicago, and we cannot wait. Last time we attended the show was back in March of 2020, right before the pandemic took a turn for the worst.
For those that were able to attend might remember the Godzilla statue, as well as the RX-78-2 Gundam statue where attendees got a chance to try our workshop model kits. It was also the second time we had held a Team Kamen Rider meet and greet, which had dozens of fans show up. It was the last physical show before we dived into digital shows.
C2E2 will be held in Chicago at the McCormick Place Convention Center 2301 S King Dr, Chicago, IL 60616. We have two (2) booths during the event: Bandai Namco Toys & Collectibles America Inc. (307) and the One Piece USA Tour booth (507). We will be located at the very front of the entrance when you arrive to C2E2. Please visit the official website for a closer look at the show floor. This will be the second stop for the tour and while we got a taste of its awesomeness during Anime Expo, we are excited to see this booth in a different city, and even more excited to see all the people visit it for the first time.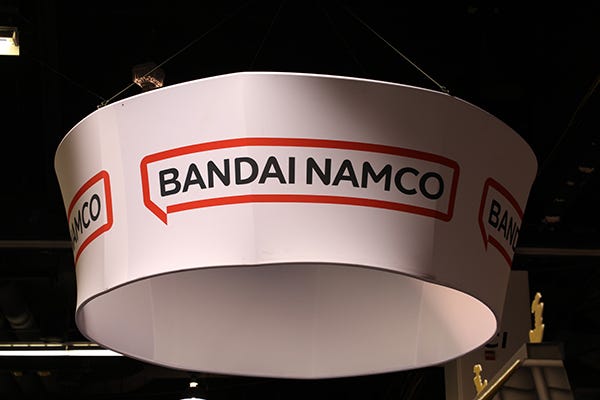 Fun Games with the Marketing Team
During the event, David, Justin, and AJ will select a few lucky attendees to play a trivia game, which might be recorded for TikTok, and prizes will be given to winners. So, keep an eye out for the trio throughout the con. If you're unsure what they look like, check out our Bandai Hangouts on YouTube.
Premium Bandai US
For those that purchased the Tamashii Nations Event Exclusives (MADARA UCHIHA, KONG FROM
GODZILLA VS. KONG (2021), SHENRON,, ANDROID 16, MAJIN BUU -GOOD-, or SUPER SAIYAN 2 SON GOKU) have the opportunity to pick it up at the event. For more information about picking up your order at C2E2, please visit the official Premium Bandai US website.