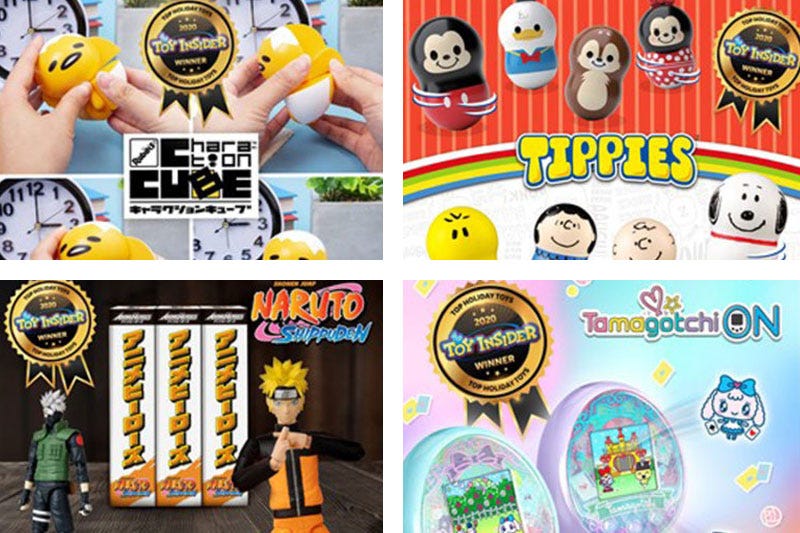 Bandai America Lands Four Products On The Toy Insider's Top Holiday Toy List!
The toy industry's most influential organization and trusted go-to resource for parents and gift-givers have unveiled their top picks for the best kids' toys and gifts in their annual Holiday Gift Guide!
This year, Tamagotchi On Wonder Garden, Anime Heroes, Charaction CUBE & Tippies have made the list!!! ??
Direct links for Bandai products in the Holiday Gift Guide:
Bandai is thrilled to be included in the Toy Insider's hand-picked selection that represents an extensive variety of toys to keep kids busy, screen-free playthings filled with educational value, toys that promote diversity, sustainability, and accessibility; and affordable toys that fit any budget!
Bandai builds on dreams, adds to the fun, and strives to inspire kids of all ages around the world! We prioritize developing engaging, quality toys that capture children's imaginative spirit and provide endless "Fun For The Future" which is why we couldn't be more proud to be a part of the Toy Insider's 2020 Holiday Gift Guide!
Which Bandai America toy is on YOUR Holiday wishlist?!