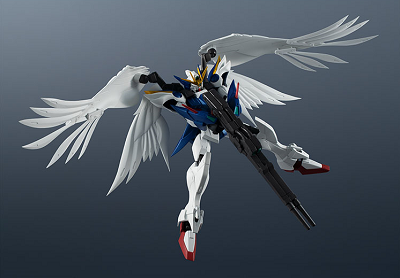 Tamashii Nations has announced the lineup for Gundam Universe Wave 3, set to release in June 2020. The three figures include Wing Gundam Zero (EW), GAT-X105 Strike Gundam and the RX-79 [G] Ez-8 Gundam.
Gundam Universe is perfect for those of you that don't have the time to build model kits, or perhaps just like to collect action figures. Either way, these little guys are fantastic and would make a perfect addition to any Gundam collection. Gundam Universe Wave 1 and Wave 2 are available now and like Wave 3, they also feature signature weapons and articulation for posing. Wave 1 figures include the RX-78-02 Gundam, XXXG-01W Wing Gundam and RX-0 Unicorn Gundam. While, Wave 2 figures include Barbatos, Deathscythe, and Banshee.
The Wing Gundam Zero (EW) likes to standout in the crowd. Those glorious wings are an eye-catcher to say the least. There's nothing quite like them, especially in battle when they can be used as shields and make for insane maneuverability during combat. The includes a pair of optional hands, twin buster rifle, and a Tamashii STAGE connector joint.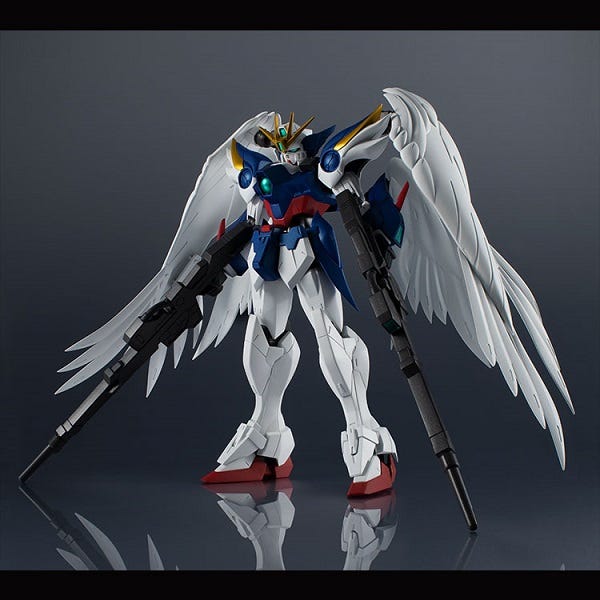 The GAT-X105 Strike Gundam was featured in the hit anime Mobile Suit Gundam SEED. An extremely versatile mobile suit that can mix it up with the best of them. It includes an optional pair of hands, two "armor schneiders," a beam rifle, a shield, and a Tamashii STAGE connector joint.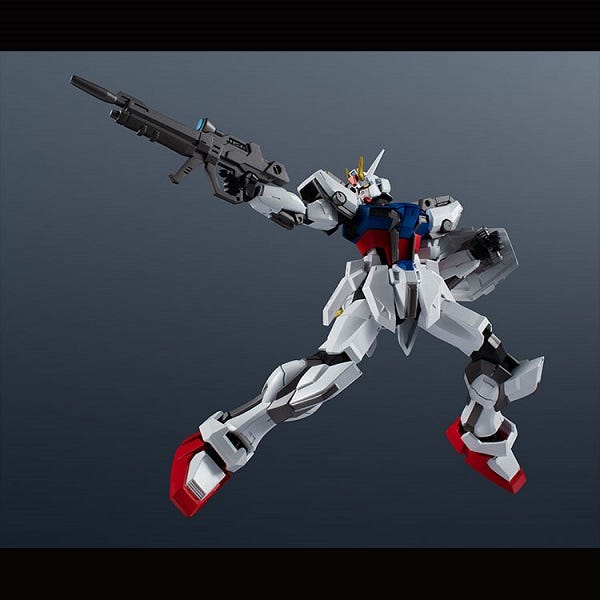 The RX-79 variant of the Gundam Ground Type, built from scrap and spare parts, made a name for itself under the pilot Shiro Amada. This figure of the Ez-8 immortalizes the classic mobile suit! It includes a beam saber, rifle, shield, an optional pair of hands, a 100mm machinegun, and a Tamashii STAGE connector joint.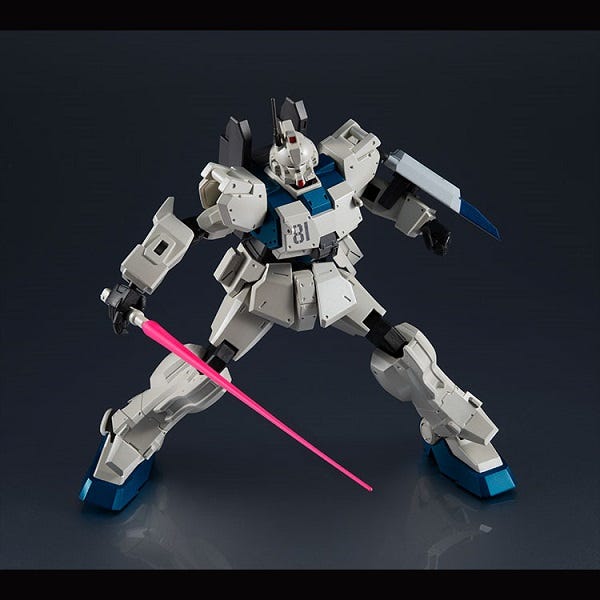 Check out the complete image gallery below for all three figures.
Follow us on Twitter, Instagram and Facebook for news, announcements and giveaways!