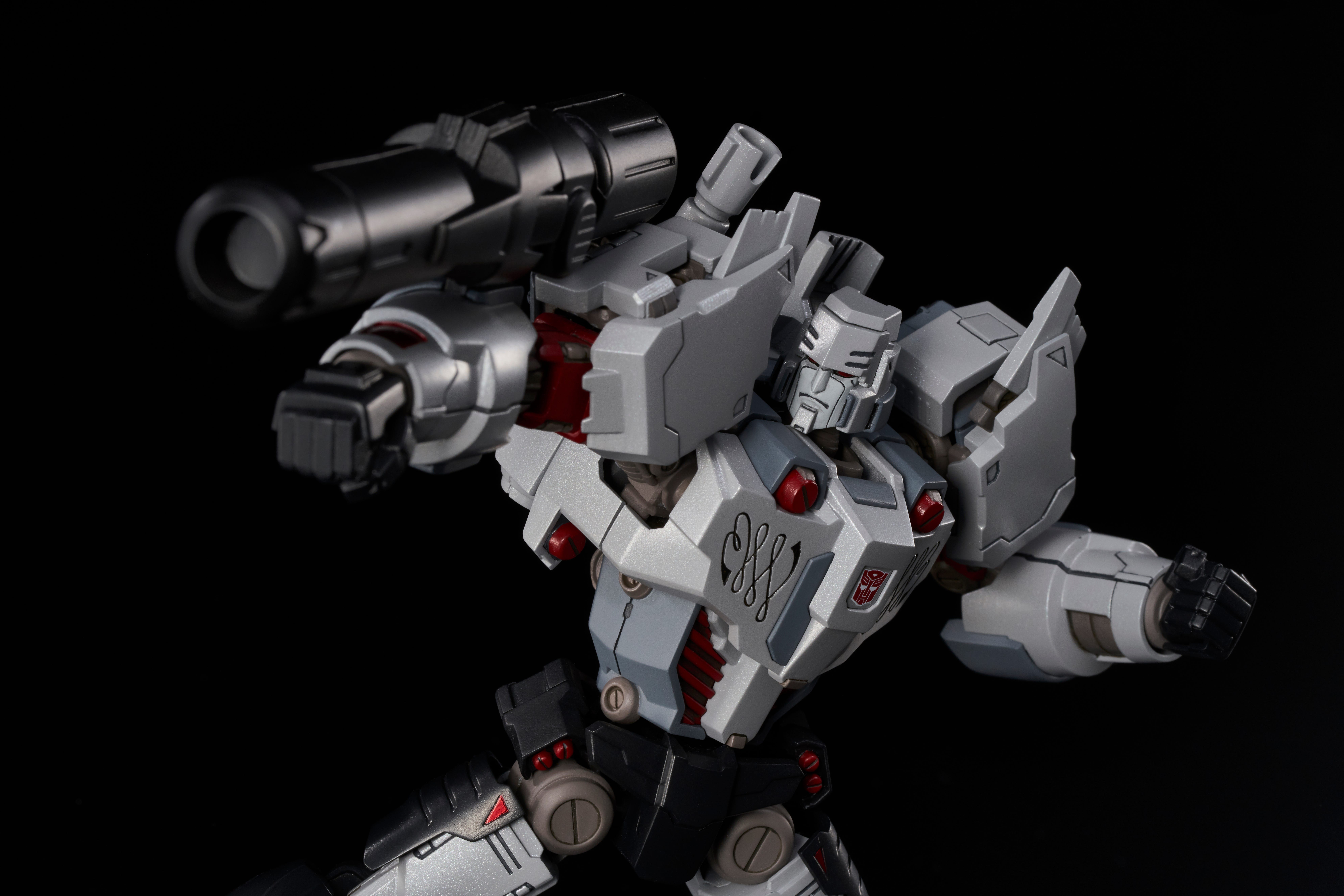 In our previous blog, we shared with you our Top 5 Versions of Optimus Prime. It wouldn't be fair if we didn't make a top 5 for Megatron as well. Known as the leader of the Decepticons, Megatron has gone through several design changes over the years; from a P38 to a tank, and we're here to share our favorite versions of Megatron.
#5 Transformers Revenge of the Fallen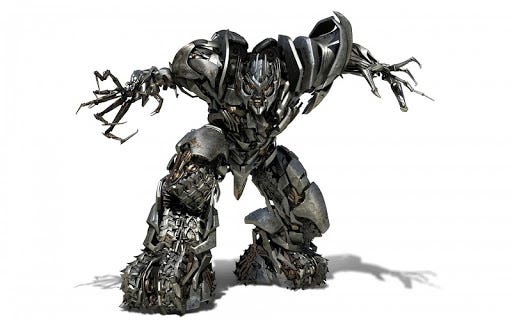 Megatron goes through several changes in the live action adaptation, and although the later movies are not our cup of tea, we definitely can say that Megatron's design in Revenge of the Fallen is one of our favorite versions of himself. In general the live action films do a great job of transforming the characters, which is a big reason why the film version made it onto our list. Never has there been a live action Transformers film before, so it must have been a challenge to make their own rendition of such iconic characters. For Megatron, he looks terrifying (in a good way), and his design helps give that effect. Just take a look at his legs, they're part of the tank tread but it's no ordinary track that regular tanks use; they can tear you apart. Even his vehicle mode looks evil and cool at the same time. With Hugo Weaving lending his talents as the voice of Megatron, we are instantly sold and makes this Megatron our #5.
#4 Transformers Shattered Glass
Optimus Shattered Glass version by IDW made it onto our top 5, and we feel the same way with Megatron from the same series.
The series itself had a great story where Autobots and Decepticons swapped roles. This version of Megatron is very similar to his Energon verion with some changes in color palette. This version he was given accents of bright oranges, red and blues (similar to Optimus iconic red/blue) as opposed to his Energon design with neon green cannons.
Overall, the role he plays in Shattered Glass and his design make him our #4.
#3 War for Cybertron Trilogy
Our #3 spot belongs to his version in War for Cybertron Trilogy. This Megatron is gritty, more menacing, and just down-right a great version of himself.
His overall look just says "I am experienced, and I've seen battle" versus his original G1 design. The paint job alone is fantastic, but the battlescars and scratches they added all over him tell a story, which not many of the Transformer toys can do.
If you have not seen the new Transformers on Netflix, you should get started.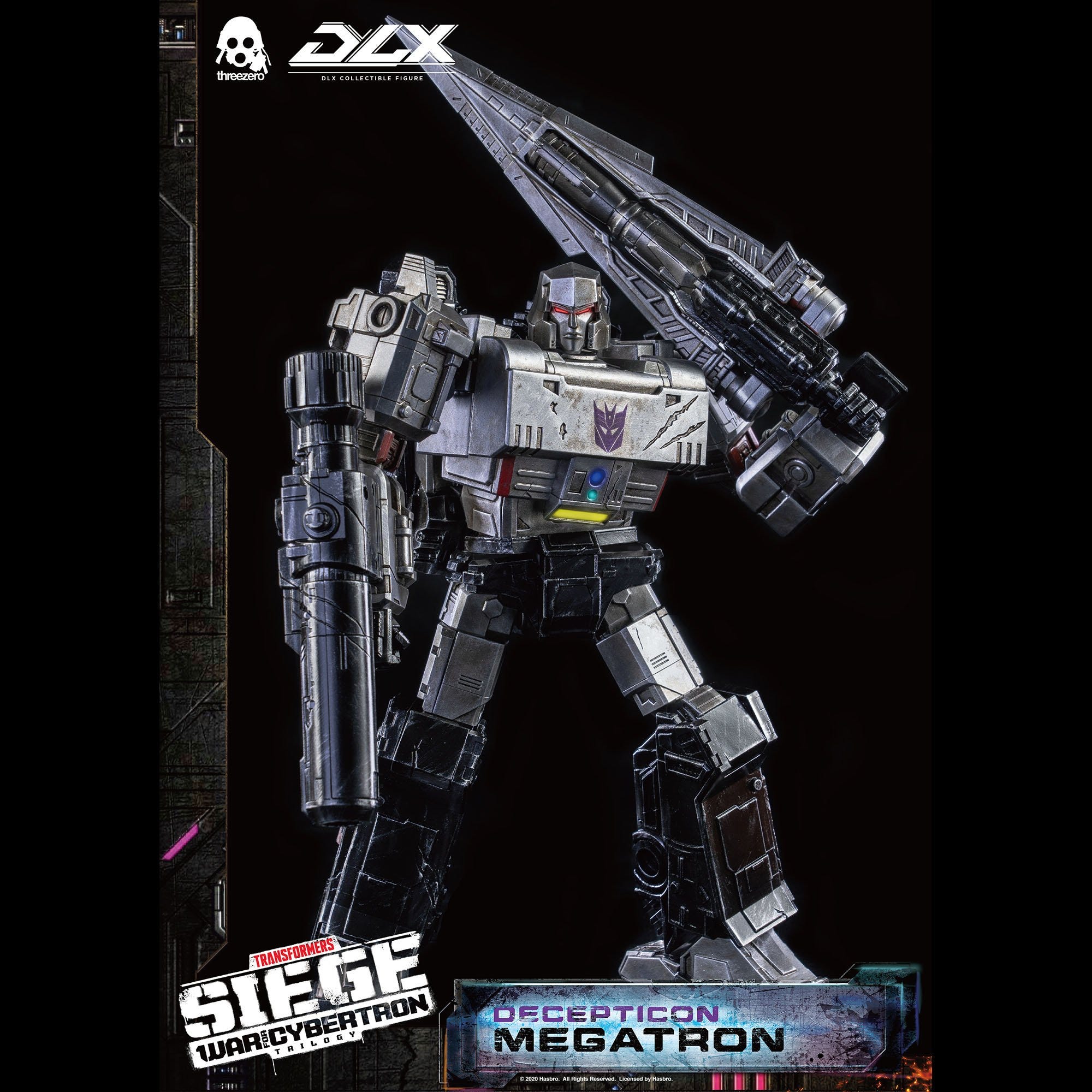 #2 Transformers Beast Wars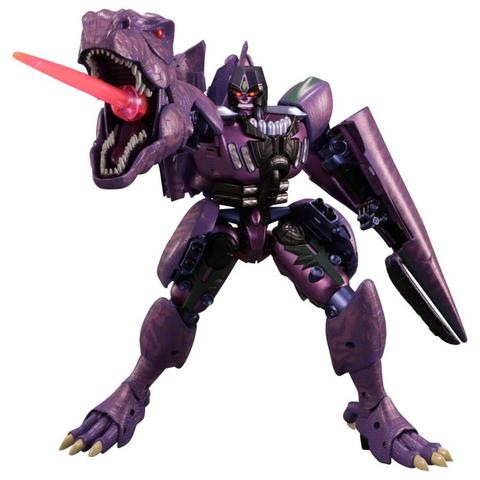 There isn't much to say about why Megatron from Beast Wars is our #2 pick. He's everything we wanted back in those days - A dinosaur that could transform into a robot. All his forms in that series was great; just look at his Dragon form. Who doesn't want a transforming dragon robot?! Sure, Grimlock exists but his right arm wasn't a T-Rex head. Beast Wars Megatron is such an iconic character that he instantly makes our #2 spot.
#1 Megatron Kuro Kara Kuri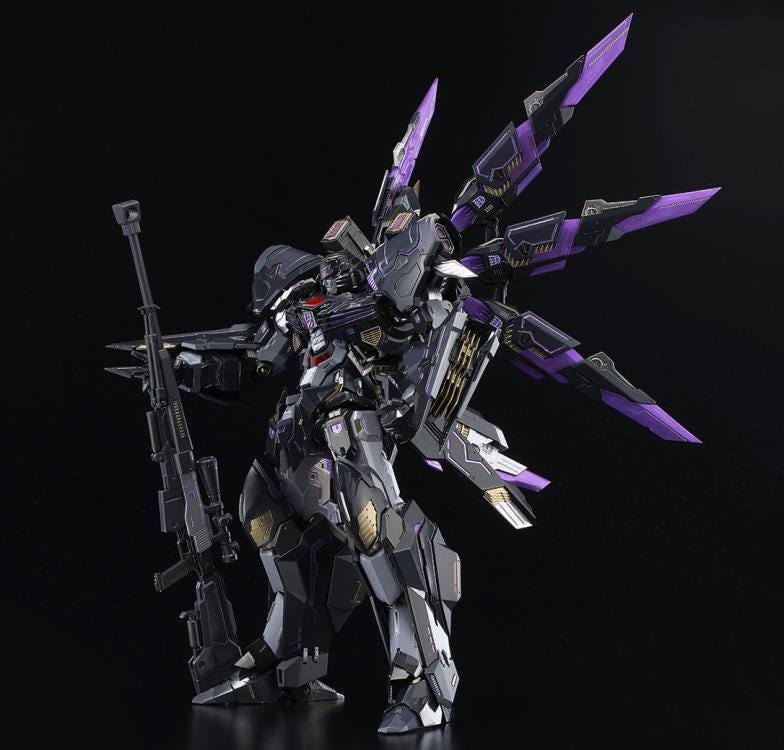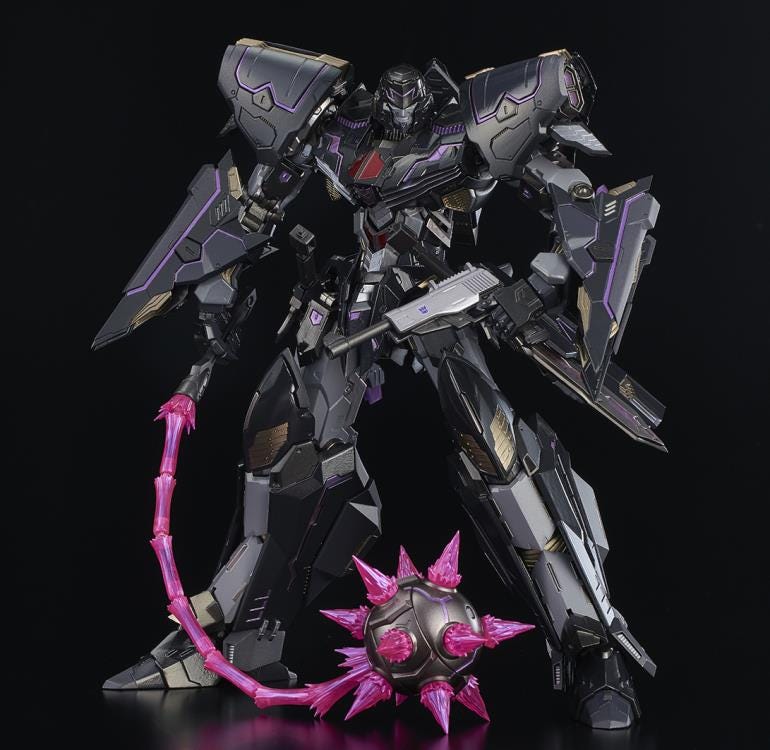 There are no words to properly describe our #1 favorite version. This version of Megatron is absolutely amazing. His color scheme of black, dark grey, with purple trimming and gold accents make him look menacing and yet sleek; this is a Megatron you do not want to mess with. We've seen images of him holding several different weapons including a mace, and that just adds to how amazing he looks. If that wasn't all, he has a backpack that has 2 cannons on them with 6 purple wing-like appendages and it just makes this version of Megatron truly unique. For Transformers, a leader should look like a leader, and whenever we look at this version, it just screams "I am the leader of the Decepticons." This is why Megatron Kuro Kara Kuri is our #1 favorite version.
Those were our favorite versions of Megatron. Let us know what your favorite versions are down below in the comments. Our Transformers Digital Event is happening this week, so check it out and don't miss out on great deals.
Follow us @Bluefinbrands and @FlameToysUS on Facebook, Instagram, and Twitter for the latest announcements, news, and giveaways.