Tamashii Nations is coming back to Los Angeles with a brand-new pop-up store!
What is Tamashii Nations?
Tamashii Nations is a collection of high-quality figure brands assembled under the Bandai Spirits banner. Two of its most notable names are the Chogokin and S.H.Figuarts series which feature a wide variety of characters from tokusatsu, anime, and robot IP's. The master craftsmen of Tamashii Nations make sure to instill soul – tamashii – into every product they release worldwide.
The pop-up store is located in Little Tokyo, Los Angeles starting from 06/16 – 07/10. See below for address details and store hours.

Address: 319 E. 2nd St Unit 115, Los Angeles, CA 90012
Store Hours: Mon.-Thu. 12:00PM-7:00PM, Fri.-Sun. 12:00PM-8:00PM
Additionally, during Anime Expo starting 06/30-07/04, the store will have extended hours from 12:00PM-8:00PM.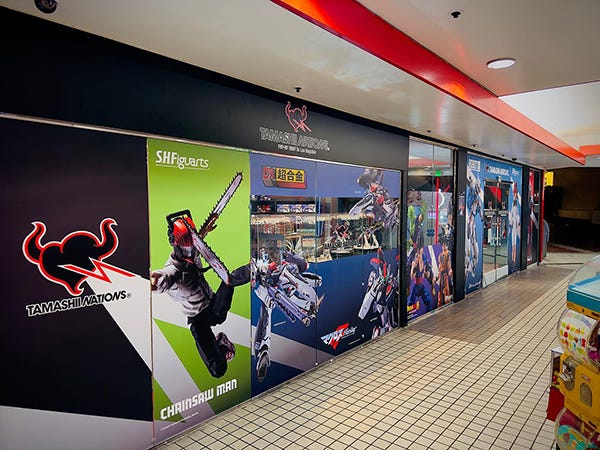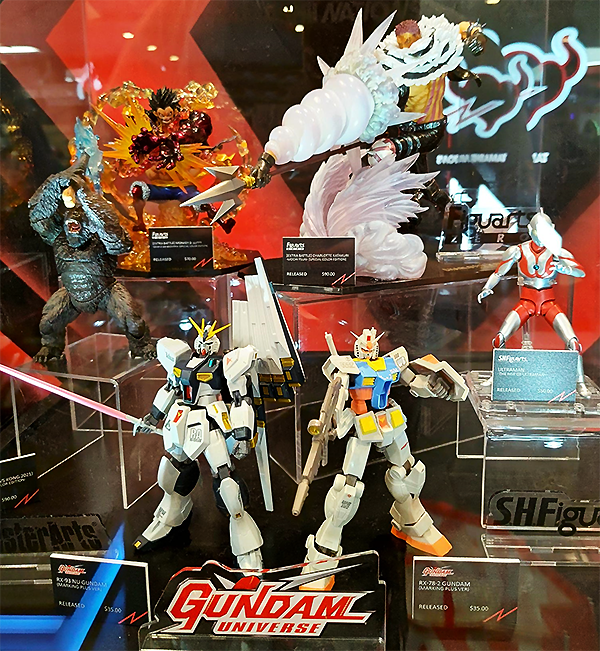 Tamashii Nations is also excited to announce that they are partnering with 40 local stores in the Little Tokyo Historic District to issue out special gifts! Starting from July 1st (07/01), visitors will receive Tamashii Nations branded gifts like lunch-mats, coasters, and fans; so be sure to stop by and support the local stores and restaurants to get the full Japanese American experience! Those who visit the pop-up store will also receive a free Tamashii Nations wristband with purchase.
Visitors of the pop-up store can find plenty of incredible figures from popular anime like Chainsaw Man, Dragon Ball, Gundam, Jujutsu Kaisen, Naruto, and more! Tamashii Nations will also be bringing exclusive items that can only be purchased at events like conventions, pop-up stores, etc. so if you missed out on some of the event exclusive figures from last year make sure to pay a visit! Also check out the gallery to see what exclusives and other figures will be available for purchase at the pop-up store!
For more information on the Tamashii Nations pop-up store, check out our their official website here and don't forget to follow Tamashii Nations on all social media to stay up- to- date on all news and upcoming releases!