Calling all Anime Expo attendees! Bandai Namco Toys & Collectibles America Inc. is inviting guests to take a journey through time and space with an immersive and interactive shopping experience like never before. Get ready to get your fandom on with creative workshops, exciting prizes, partake in incredible photo ops, and cash in on a variety of exclusive promotions. Fans will be delighted to experience a Bandai world never before seen!
Bandai Namco Toys & Collectibles America Inc. (BNTCA) has always led the forefront of anime - but at Anime Expo 2023 they continue to surprise and delight! This year, find Gashapon, World of Ghibli, and nanoblock booths all located in the Entertainment Hall.
Head over to the nanoblock Booth E-32 to partake in a multitude of engagements and promotions including a build-a-Kirby workshop, custom Build-Your-Own-Dragon contest, nanoblock art wall where you can show off your creativity with loose bricks and a cool Pokémon mininano gift with purchase (refer to details at the booth). In addition to these, a Kirby event exclusive will be available to purchase! This is a special translucent version of the popular Kirby Dream Land Play Set.
The Build-Your-Own-Dragon contest will be held daily from July 1st-3rd at 6PM. For more details about the contest, follow us on Facebook, Instagram, and Twitter via @nanoblockus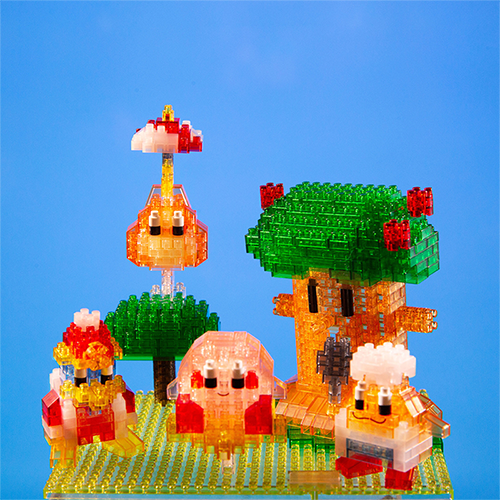 The nostalgia and culture doesn't stop as you step into the Tokyo Mix Market Corner, where a Japanese retro themed booth will have you feeling like you stepped into your favorite throwback anime or manga. This homage to an old Japanese candy store will remind you of the excitement you used to feel when you got your weekly allowance and couldn't wait to spend it on a new toy or puzzle. Featuring small toys, puzzles, and sundries from the Bandai Candy Department (Shokugan), Ensky and Marushin, this booth has a wide range of items that'll be fun for everyone.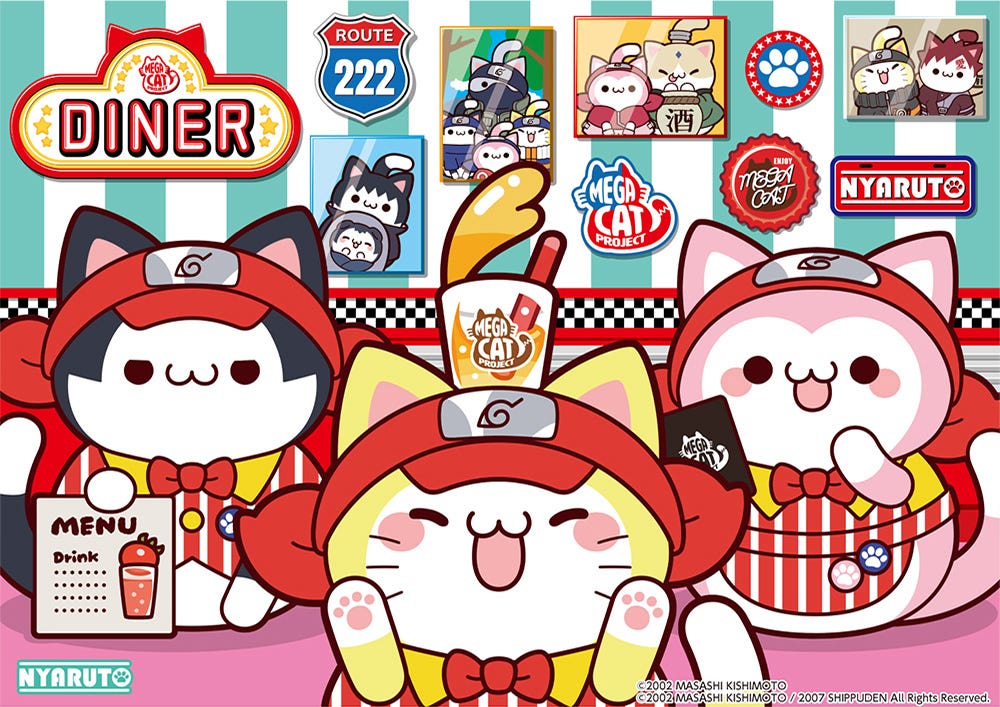 Next, guests will head over to the MEGA CAT DINER where they will take a trip down memory lane on this historical highway of cuteness. This nostalgic fifties roadside diner is offering limited deals on MegaHouse trading figures from the MEGA CAT PROJECT, Chokorin Mascot, Lookup Series and more!
Don't forget to pick-up a menu and purchase MEGA CAT PROJECT Naruto & Sasuke 2023 Limited ver. while supplies last. This exclusive will also be sold in the main hall at booth #2606.
Last but not least, head over to booth E-36 where Gashapon capsule machines are taking the world by storm. Experience an immersive, classic Japanese aesthetic full of capsules, culture, and the soundtrack to go with it - this cultural fun space will also feature Taiko no Tatsujin where you can test your taiko skills.
About Bandai Namco Toys & Collectibles America Inc.
Bandai Namco Toys & Collectibles America Inc. exists to share dreams, fun and inspiration with people around the world. Connecting people and societies in the enjoyment of uniquely entertaining products and services, we're working to create a brighter future for everyone. A leader in developing engaging, quality toys that capture children's and collector's imaginative spirit and provide endless "Fun For All into the Future," Bandai Namco Toys & Collectibles America Inc. is the manufacturer and master toy licensee of some of the most popular brands in children's toys, pop culture figures and interactive entertainment today. The Bandai Namco Toys & Collectibles America Inc. brand family includes PAC-MAN®, Gundam, Dragon Ball®, Vital Hero, Anime Heroes™, Bandai Hobby Model Kits, Tamashii Nations, DIGIMON® and Tamagotchi®, among other toys and hobby product lines. The company is headquartered in Irvine, California. Find out more about our expertise in connecting with kids in fun and fresh ways at www.bandai.com.
Don't forget to follow Bandai Namco Toys & Collectibles America Inc. on all social media to stay up to date on events, toys, collectibles, and upcoming releases!