World of Ghibli is proud to present a new unique live experience at Anime Expo!

To those unfamiliar with Studio Ghibli and its long extensive history in film works and animation, Studio Ghibli is a Japanese animation studio founded by director Hayao Miyazaki that has brought many beloved films like Howl's Moving Castle, My Neighbor Totoro, Kiki's Delivery Service, Spirited Away, and many more!

Anime Expo is one of North America's biggest conventions and is the largest conventions for all things anime and Japanese pop culture and has been an active part of the anime community for over 30 years! Anime Expo is located in Los Angeles, California at the Los Angeles Convention Center and spans the course of four days from July 1st – July 4th 2023.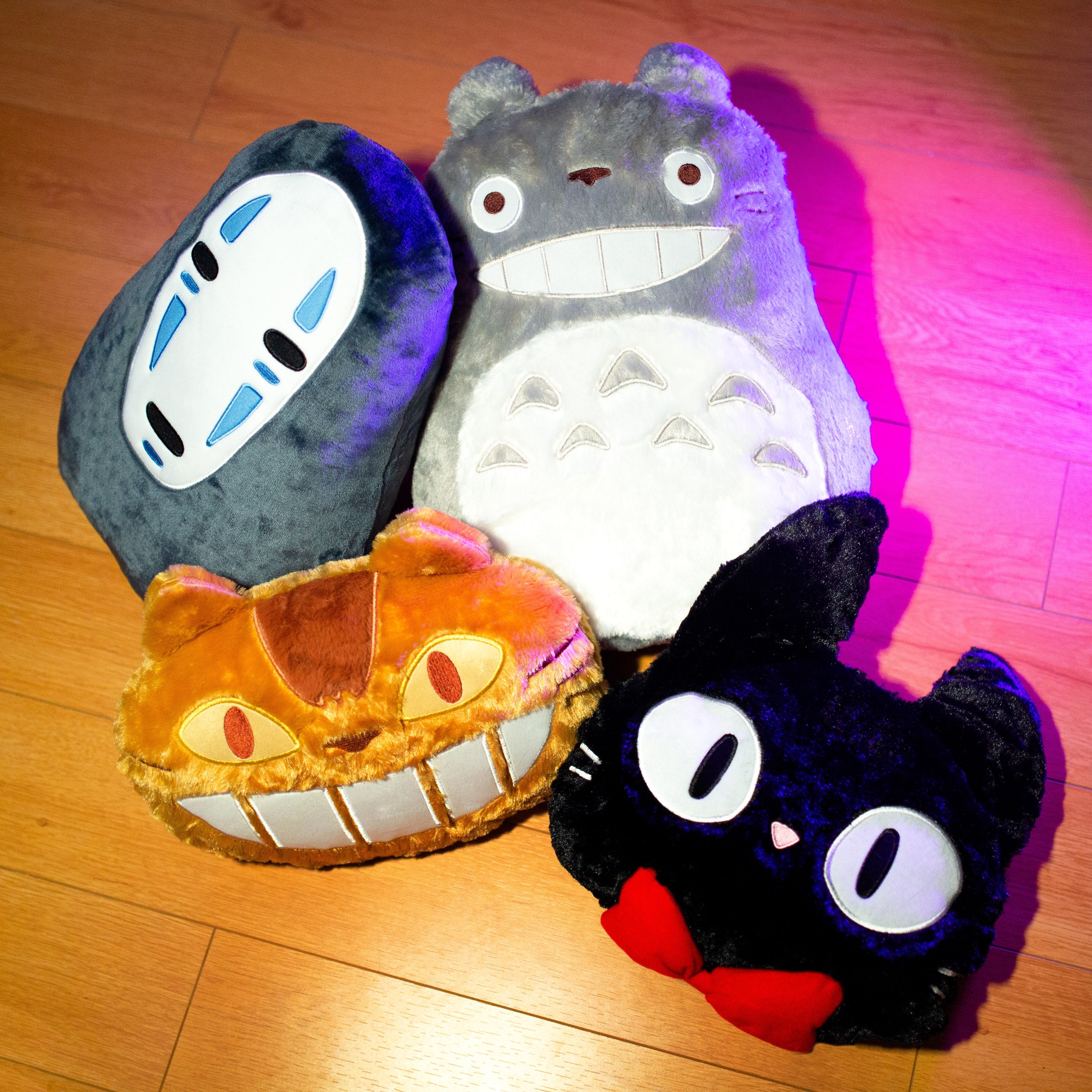 As Bandai Namco Toys & Collectibles America is the official distributor for Studio Ghibli merchandise, we're excited to announce that, for the first time ever, we will be bringing along a life-size Cat Bus from the film My Neighbor Totoro to Anime Expo for photo opportunities; yes, you can even board it! The Cat Bus can be found at some Donguri stores across Japan, and now it's set to visit Anime Expo in Los Angeles; as seen on its next stop indicator. For this special occasion, we're hosting a special AX Contest. To enter, simply take a photo with the Cat Bus and share it on social media using #CatBusAX. Four winners (one a day) will be announced after AX ends July 4th.

Riding the Cat Bus isn't the only thing you can experience at the World of Ghibli booth. You can also join Totoro at the bus stop as he waits for the Cat Bus to make its round! You can find both of them at the Ghibli Booth (booth # E-33) in the Entertainment Hall.

If you're looking for Studio Ghibli goodies, then look no further, the booth will also be carrying a variety of Official Studio Ghibli Merchandise such as plushies, clocks, figures, and more. Check it out before or after you've taken a picture with either Totoro or the Cat Bus. For those unable to attend the event, you can visit our official online shop here.