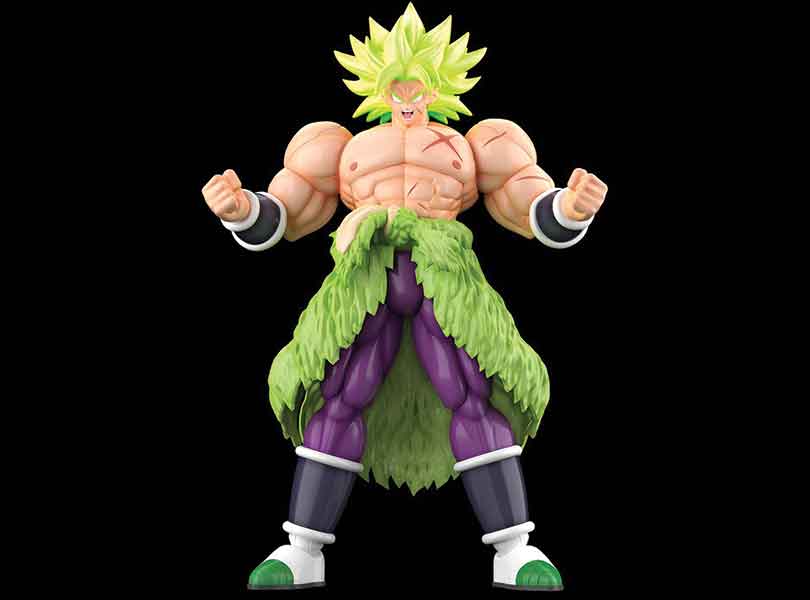 Broly, the Legendary Super Saiyan will be available in his new design from the Dragon Ball Super movie. He comes with scar mark stickers and optional face and hand parts. This remarkable Bandai Figure-Rise Standard is due to ship in January of 2019. Every Dragon Ball fan needs this in their collection, a one of a kind rendition of Broly from the Dragon Ball Super movie.
"Dragon Ball Super: Broly," the 20th installment of the feature film series based on the "Dragon Ball" manga and anime series, will hit cinemas on Dec. 14, 2018. The story will pick up where the "Dragon Ball Super" TV series left off when it finished in March, shedding light on the alien Saiyan warriors and villainous Freeza after the end of the Tournament of Power.
Keep your eye out at your local store for the Bandai Figure-Rise Standard Broly in early 2019 and enjoy the movie!