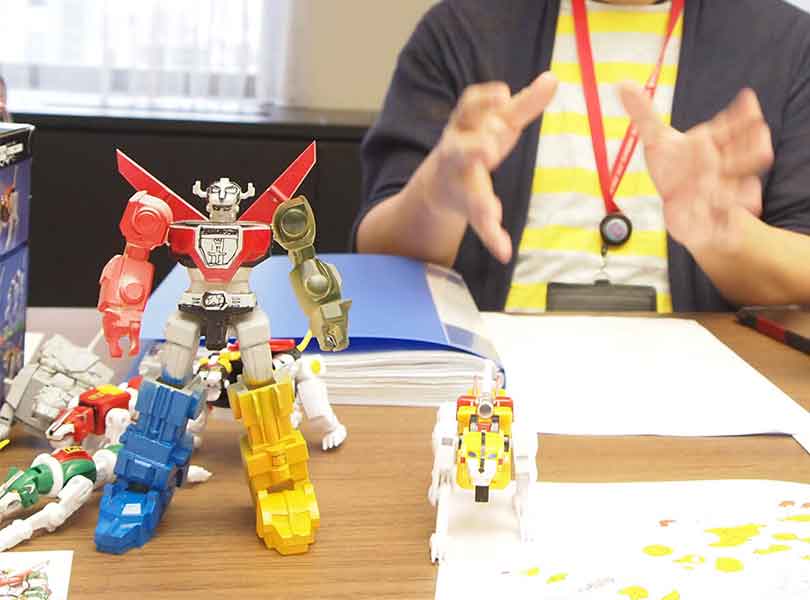 Super Mini-Pla VOLTRON is the latest best seller from Bandai. In this series of blog posts, we will share with you interviews with members of the Robot Lovers Dream Team from Japan that created it.
The interviews are with the members who were involved with the development of the product; Tsuyoshi Nonaka (toy designer) and Hideki Sakamoto and Saturo Hiramatsu from MegaHouse OEM department.
In this first episode, you will see the steps Bandai's candy division uses to develop a toy. From concept, planning, design and development to production and sales.
You will also learn more about Tsuyoshi Nonaka and his background as a toy maker with Bandai.
You will also be learn about Hideli Sakamoto and Saturo Hiramatsu and their backgrounds.
We are sure you will enjoy this series of posts and interviews as much as you will the Super Mini-Pla Voltron!