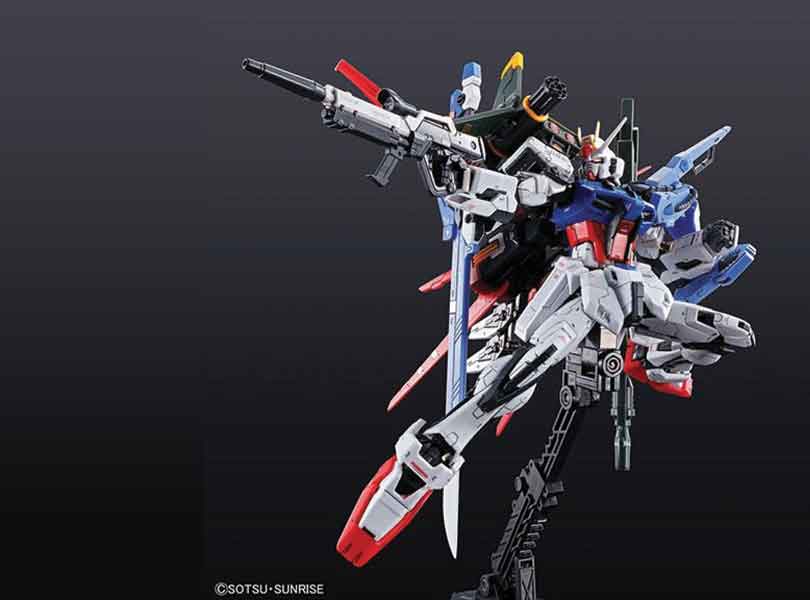 We are now accepting pre-orders on P-Bandai Gundams including Shenlong (EW), Perfect Strike (Gundam Seed), and Heavyarms (EW). As it stands, P-Bandai items have a limited production and are only sold through Bandai affiliates. There is absolutely no guarantee these items will be available for purchase again once the pre-order period ends. Get yours while you still can!
Perfect Strike Gundam "Gundam Seed," Bandai RG 1/144 (Ships Early October 2019)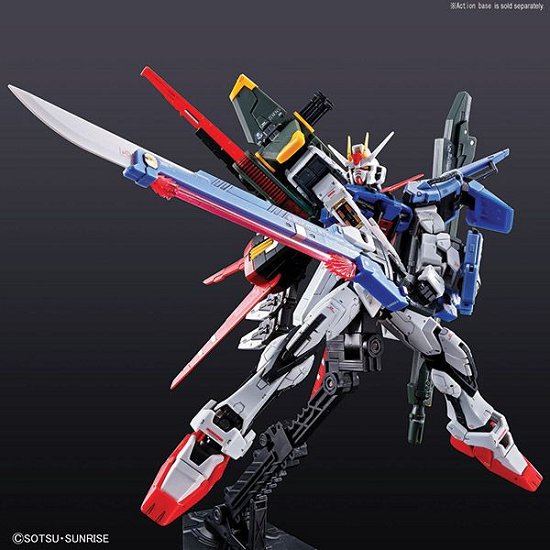 The Perfect Strike Gundam annihilates foes with ease using the power of multiple armaments from all three Striker (Aile, Sword, and Launcher) Packs. Super-mega thruster? Check. Anti-Ship Sword? Check. Agni Hyper Impulse Cannon? Check. Throw in some beam sabers, Armor Schneiders, a beam rifle, and a shield--then you have yourself one mean motor scooter. This fine-tuned force of destruction is listed at $42.00 and currently available for pre-order.
Gundam Heavyarms (EW) (Ingel Equipment) "Gundam Wing," Bandai Spirits MG 1/100 (Ships December 2019)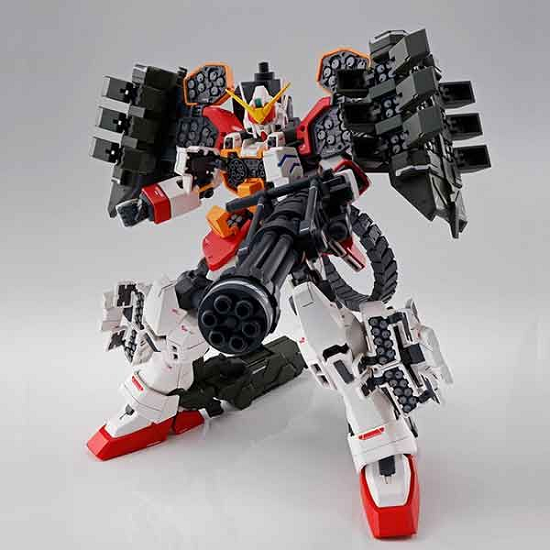 Heavyarms has ninety nine problems, but bullets aren't one. In fact, a whopping 12 weapon containers rest on both shoulders to supply ample amounts of carnage to any oncoming targets. Armed to the teeth with a Beam Gatling Gun, Twin Chest Gatling guns, two Vulcan Guns, two Machine Cannons, 44 homing missiles, 52 micro missiles and an Army knife. Who's ready for a game of pin the bullets on the Gundam? Heavyarms is currently listed at $60.00 and available for pre-order. 
Also Available to Pre-Order
Shenlong Gundam (EW) Liaoya Unit "Gundam Wing: Endless Waltz," Bandai MG 1/100 (August 29, 2019 Release)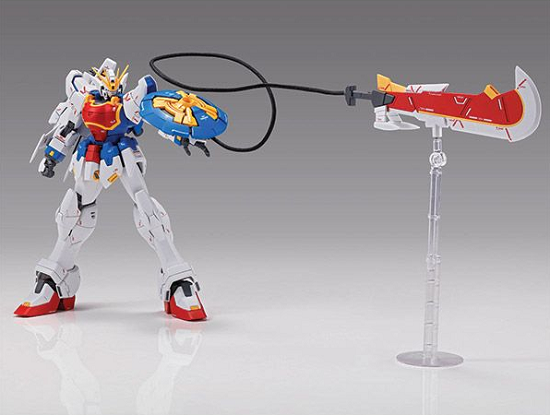 The Shenlong Gundam is no stranger to pounding face with its Dragon Fang arm. But what makes the Katoki version even more special is the Liaoya Sword that connects to the Shenlong shield. A clear stand is included for posing your Gundam throwing the sword to slash at enemies. Throw in the Beam Trident to spruce that goose and scare away fools that dare stand in your way. Shenlong is currently listed at $48.00 and available for pre-order.
Tallgeese III "Gundam Wing: Endless Waltz," RG 1/144 (Available Now!)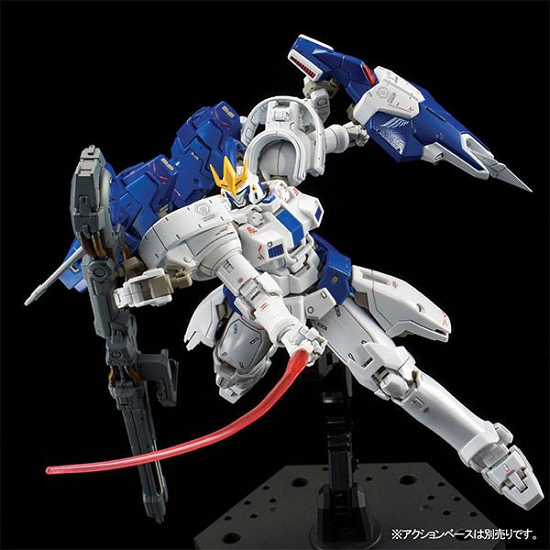 The Tallgeese III has ace pilot, Zechs Merquise, battling with style. This model improves upon its earlier versions by adding a few new weapons to the mix. This of course includes a heat rod for those occasions when targets have anti-beam coating on their rigs. There ought to be law against the use of anti-beam coating. What a bunch of sneaky sneaks. This Real Grade Gundam features new molded parts and a three-part color separated face. The Tallgeese III also includes an expanding Mega Cannon, flexible shield and beam sabers. Available now for $33.00. Get yours today!
It's worth noting P-Bandai items are produced and shipped 3 to 4 months after the order period ends. Additionally, the P-Bandai items may not align with the Japanese shipment schedule.