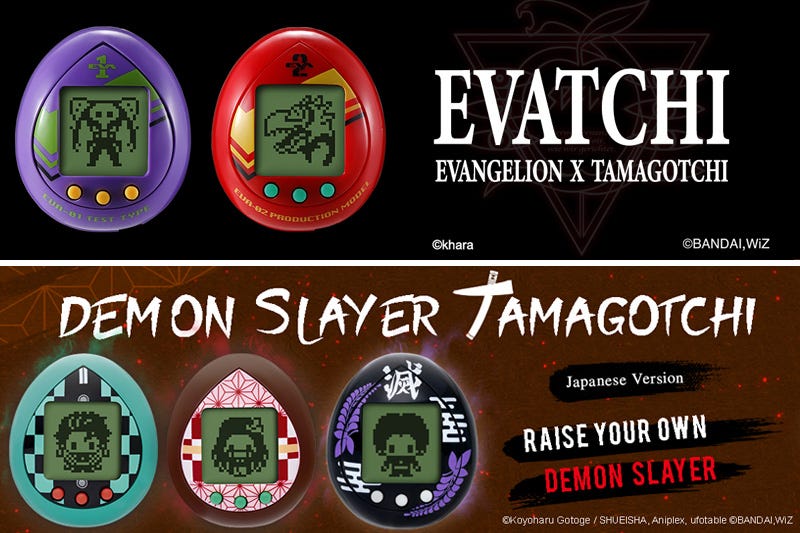 New Tamagotchi Introductions
New Launch Alert! Demon Slayer and Evangelion Tamagotchi devices have officially debuted! With authentic Japanese programming and packaging, these devices will keep you entertained for hours!
The Evangelion Tamagotchi will be launching with three devices, available in the colors of the series' core cast of mecha pilots, Shinji, Asuka, and Rei. You can raise your own, sweet little angel from a fetus into one of more than 20 types of Angels! Devices are available on Amazon for pre-order! Instructions in English will be available on the product page HERE.
The Demon Slayer Tamagotchi is also available for pre-order on Amazon with two new devices for Zenitsu Agatsuma and Inosuke Hashibira now available. These brand new styles will join the previous three of Tanjirotchi, Nezukotchi, and Kisatsutaitchi to make it a total of five models for the Demon Slayer line! English instructions can be found on the product page HERE.
Stay tuned to our social channels @Tamagotchi_US for the latest news!