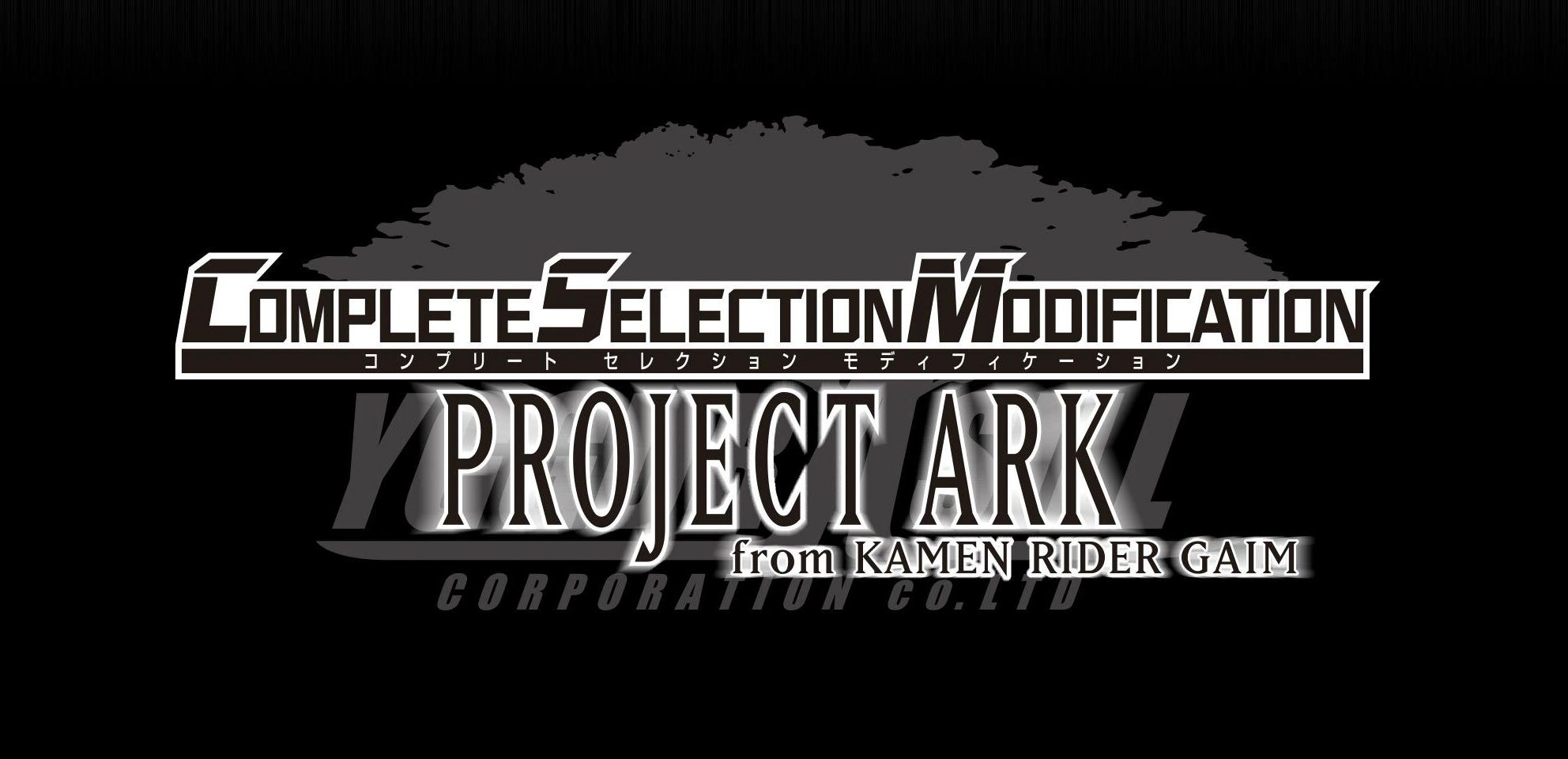 On Sunday, Oct 19th, 2020 @bandai_ridertoy tweeted about the next CSM being released. That CSM is none other than Kamen Rider Gaim!
In commemoration of the production of the new "Gaim Gaiden" announced last month, CSM has finally entered Gaim!
CSM (Complete Selection Modification) is a line of premium collectible toys featuring Kamen Riders transformation devices. These devices have more detail and address issues previously found in the original DX release. Originally known as Complete Selection (CS), and later on changed to the name we know now, these premium collectibles have been around since 2006, and have recently released a spin-off line called Complete Selection Animation, which features items that appear in anime.
The latest CSM was revealed as Project Ark from Kamen Rider Gaim (not to be confused with Ark from Kamen Rider Zero-One). This announcement focuses on the Kamen Rider Gaim series that originally aired 7 years ago in 2013. The name borrows "Project Ark" directly from the show, because it would be fun to use a reference in the series; although that project focused on the creation of one billion Sengoku Drivers, and let us just say it contains SPOILERS.
The teaser image provided on Sunday included the words "and more..." at the bottom of the announcement. This new CSM project is reported to be a medium-to-long term initiative, that will not just end with the release of the Sengoku Driver.
One reason behind the longer initiative is because of the many Lock Seeds. There are so many DX lockseeds that were produced during Gaim's series that it would be impossible to release all together in a set like the "Kamen Rider OOO Complete Set." Bandai toys stated in their current article:
"If we put it all out at once, you and your wallet will not be able to handle it. That Is why it is a medium-to-long term project."
* This DOES NOT mean that only Gaim will be commercialized for a while from here, so fans of other Kamen Rider series can rest assure.
More news is scheduled to be released on Oct 25th , and we are excited to hear what else this new project has in store for fans. We are also excited to let you know that we will be distributing this product, so please look forward when pre-ordering starts with your local or online retailer.
Are you excited for this new Project Ark from Gaim announcement? Do you think other series should have an initiative like this? Let us know in the comments below.
Follow us @Bluefinbrands and @TeamRiderUS on Facebook, Instagram, and Twitter for the latest announcements, news, and giveaways.